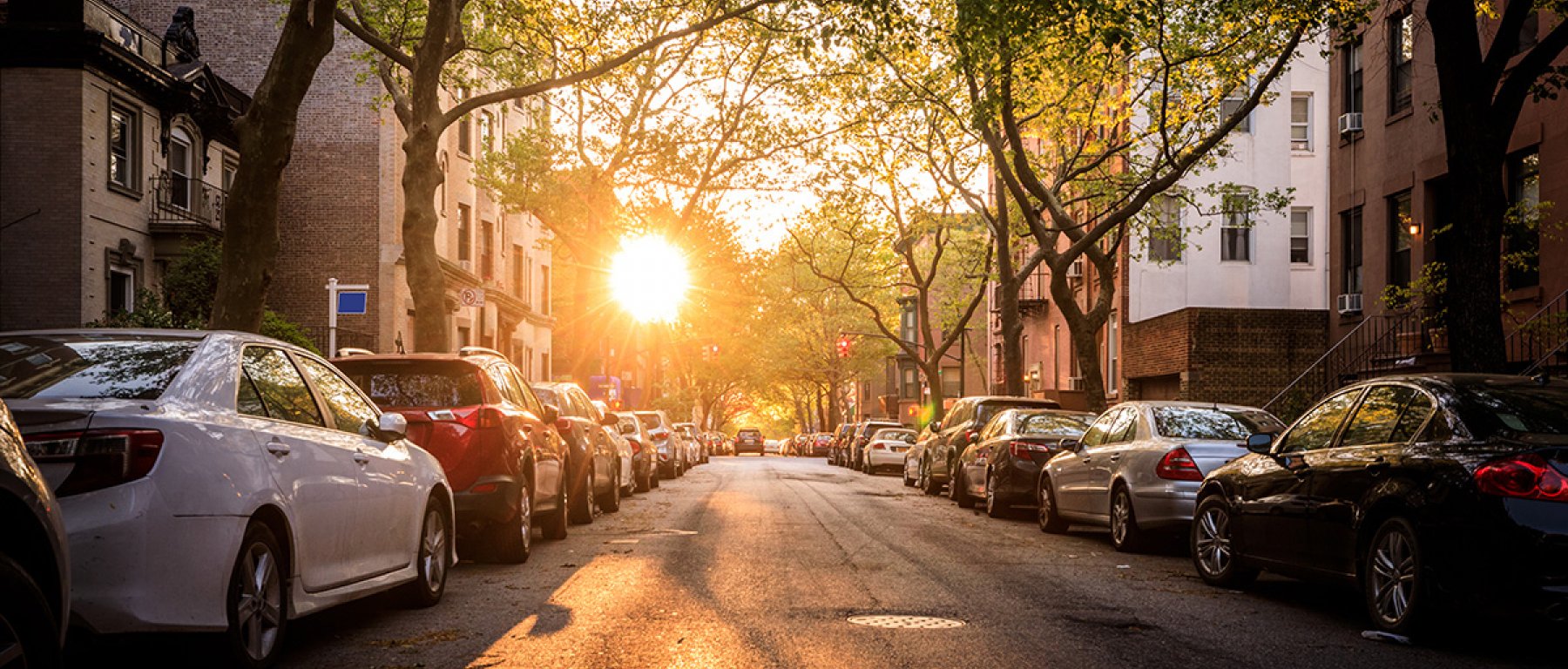 Off
Peugeot Insurance
Top rated car insurance for your Peugeot
Get your quote in minutes
0
Off
Trusted by customers with their car and home insurance
Off
Peugeot Car Insurance
Did you know that Peugeot is one of the world's oldest car manufacturers? Nowadays when people think of Peugeot, most associate it with reliable and efficient cars.
Insuring with us, you can rest assured that you and your Peugeot are in safe hands with our 5 Star rated by Defaqto Car Insurance – meaning that it is one of the most comprehensive car insurances on the market.
Off
Peugeot Car Insurance groups
We insure plenty of Peugeot models, so we've pulled together a list of the insurance groups they fall into. Of course we can't mention every Peugeot we insure, because this list would be a mile long! So even if your car isn't on the list, we probably still insure it. Just get in touch and we'll give you a quote for your specific model.
Peugeot 206 Insurance Groups
The 206 was manufactured between 1998 and 2009. It was a very popular car, which means there will still be a fair number available on the second-hand market. There are four body styles available – hatchback, coupé cabriolet (206 CC), station wagon (206 SW) and sedan (206 SD). For engines, you can choose petrol ranging from 1.0-litre to 2.0-litre, or diesel ranging from 1.4-litre to 2.0-litre. The smaller size engine models sit at the lower end of the insurance groups. The bigger engines push the models up closer to the mid-range.
SEE PEUGEOT 206 INSURANCE GROUPS1

Please be aware this is a guide only, insurers may group these cars differently.

| | | |
| --- | --- | --- |
| Model | Engine Size | Insurance Group |
| 206 GTi (99–06) | 1.6-2.0 | 22-28 |
| 206 Coupé Cabriolet (01–07) | 1.6–2.0 | 21–27 |
| 206 (98–09) | 1.1–2.0 | 5–30 |
| 206 SW (02–06) | 1.1–2.0 | 7–25 |

 
Peugeot 107 Insurance Groups
The Peugeot 107 is a city car, first released in 2005. It ceased production in 2014, replaced by the 108. It comes as either a 3-door or 5-door hatchback. It was a very popular car and there are many still available second-hand. The 107 features twin front and side airbags, plus a CD stereo with iPod connector as standard. The 107 was only released with a petrol engine, so there's no diesel option. It comes with a 1.0-litre three-cylinder engine, and as it's a fairly simple car, it's classed in the lower insurance groups.
SEE PEUGEOT 107 INSURANCE GROUPS1

Please be aware this is a guide only, insurers may group these cars differently.

| | | |
| --- | --- | --- |
| Model | Engine Size | Insurance Group |
| 107 (05–14) | 1.0 | 3-5 |

 
Peugeot 207 Insurance Groups
Are you into compact vehicles? If so, you might know the 207 – a supermini produced by Peugeot between 2006 and 2014. It came as a 3-door or 5-door hatchback and included the models 207 SW, 207 GTi, a 207 van and the 207CC with a retractable hardtop roof. It offered a range of optional add-ons, such as air-conditioning, sat-nav and a low emission engine. Available with diesel and petrol 1.4-litre and 1.6-litre engines, it is classed lower in the insurance groups, making insurance affordable for these cars. Be aware that add-ons such as sat-nav and alloy wheels will push the cars up into the medium insurance groups.
SEE PEUGEOT 207 INSURANCE GROUPS1

Please be aware this is a guide only, insurers may group these cars differently.

| | | |
| --- | --- | --- |
| Model | Engine Size | Insurance Group |
| 207 SW (07–13) | 1.4–1.6 | 6–16 |
| 207 CC (07–14) | 1.6 | 16-24 |
| 207 Hatchback (06–12) | 1.4-1.6 | 6-28 |
| 207 GTi (07–09) | 1.6 | 26 |

 
Peugeot 307 Insurance Groups
Looking for Peugeot insurance? Well, you would know that the 307 was manufactured between 2001 and 2008 but you can still find available some of them on the second-hand market. It's from a range of compact family cars that includes hatchback, estate, SW (compact MPV) and coupé convertible models. You can also find it in three or five-door versions, making it suitable for families.
Comes with a wide choice of 1.4-litre and 1.6-litre engines, along with a number of options for trim levels and in-car technology. While it can be tempting to go for the best add-ons and trim levels, remember that these may place the car in a higher insurance group.
SEE PEUGEOT 307 INSURANCE GROUPS1

Please be aware this is a guide only, insurers may group these cars differently.

| | | |
| --- | --- | --- |
| Model | Engine Size | Insurance Group |
| 307 Coupé Cabriolet (03–08) | 1.6–2.0 | 14-29 |
| 307 SW (02–07) | 1.6–2.0 | 13-21 |
| 307 Hatchback (01–07) | 1.4–2.0 | 9-24 |
| 307 Estate (02–07) | 1.4–2.0 | 9-17 |

 
Peugeot 208 Insurance Groups
Do you know the 208? It's the most recent family hatchback released by Peugeot. It's classed as a supermini and comes in three and five-door versions, and is available with numerous optional extras like massaging seats.
The 208 comes with either a diesel or petrol engine and emits just 95g/km of CO2, making it road tax exempt. The engine range starts with the three-cylinder 1.0-litre and 1.2-litre models, through to 1.6-litre for the GTi. There is also a 1.6-litre diesel engine in the BlueHDi model. Consider the engine specs if you are thinking of buying a 208, as they will affect the cost of your Peugeot car insurance quote. If you're tempted by personalisation options for the 208 GTi, like the panoramic glass roof and heated seats, remember that they can push your car into higher insurance groups.
SEE PEUGEOT 208 INSURANCE GROUPS1

Please be aware this is a guide only, insurers may group these cars differently.

| | | |
| --- | --- | --- |
| Model | Engine Size | Insurance Group |
| 208 GTi (12 onwards) | 1.6 | 30-34 |
| 208 Hatchback (12 onwards) | 1.0-1.6 | 5-26 |

 
0

Off
What does Peugeot car insurance with Sheilas' Wheels cover?
Off
Unlimited cover – for anyone else, other than you, if they die or are injured by your car, this includes passengers too.
Up to £20 million – to cover damage caused by your car to someone else's property like their home.
Defaqto 5 Star rated – our insurance is rated as one of the best offerings on the market.
Windscreen cover – your car windows are covered too for repair and replacement.
Courtesy car – handy for when your car is being fixed by our recommended repairers.
Accident counselling service – we're here to talk when you're ready.
5 years guaranteed repair work – providing you use the repairers we recommend.
24/7 Motoring legal advice line – useful for when you need advice on motor legal issues.
Up to £300 of handbag cover – if your bag is stolen from your car, providing it was stored securely we'll cover it.
Off
Would Sheilas' Wheels insure my Peugeot if I were to take it to Europe?
Thinking of taking your Peugeot to Europe? Good news – we also offer European car cover. Just get in touch before you travel, and we'll arrange for you to have the same level of cover that you have in the UK. It's quick and easy to arrange, but be aware that an additional fee will apply if you do this. For more information, please visit our European car cover page.
Off
Add more to your Peugeot car insurance
Get these great Optional Extras with your Peugeot car insurance to enhance your cover.
Off Motor Legal Protection

With MLP we can help you recover uninsured losses from the at-fault driver. This means that if you had to take time off work MLP could help pay for the legal costs up to £100,000 to get back loss of wages and associated travel costs incurred while you didn't have your car. MLP can also include cover if you wanted to pursue a claim in court, which we think has a good chance of winning.

If on the other hand you are taken to court for a motoring offence MLP can provide up to £100,000 of legal costs cover to defend you. Breakdown Cover

No one likes to get stuck on the road. We've partnered with the RAC so that you can get covered should a breakdown ever happen. Choose from 4 different levels of cover.
Off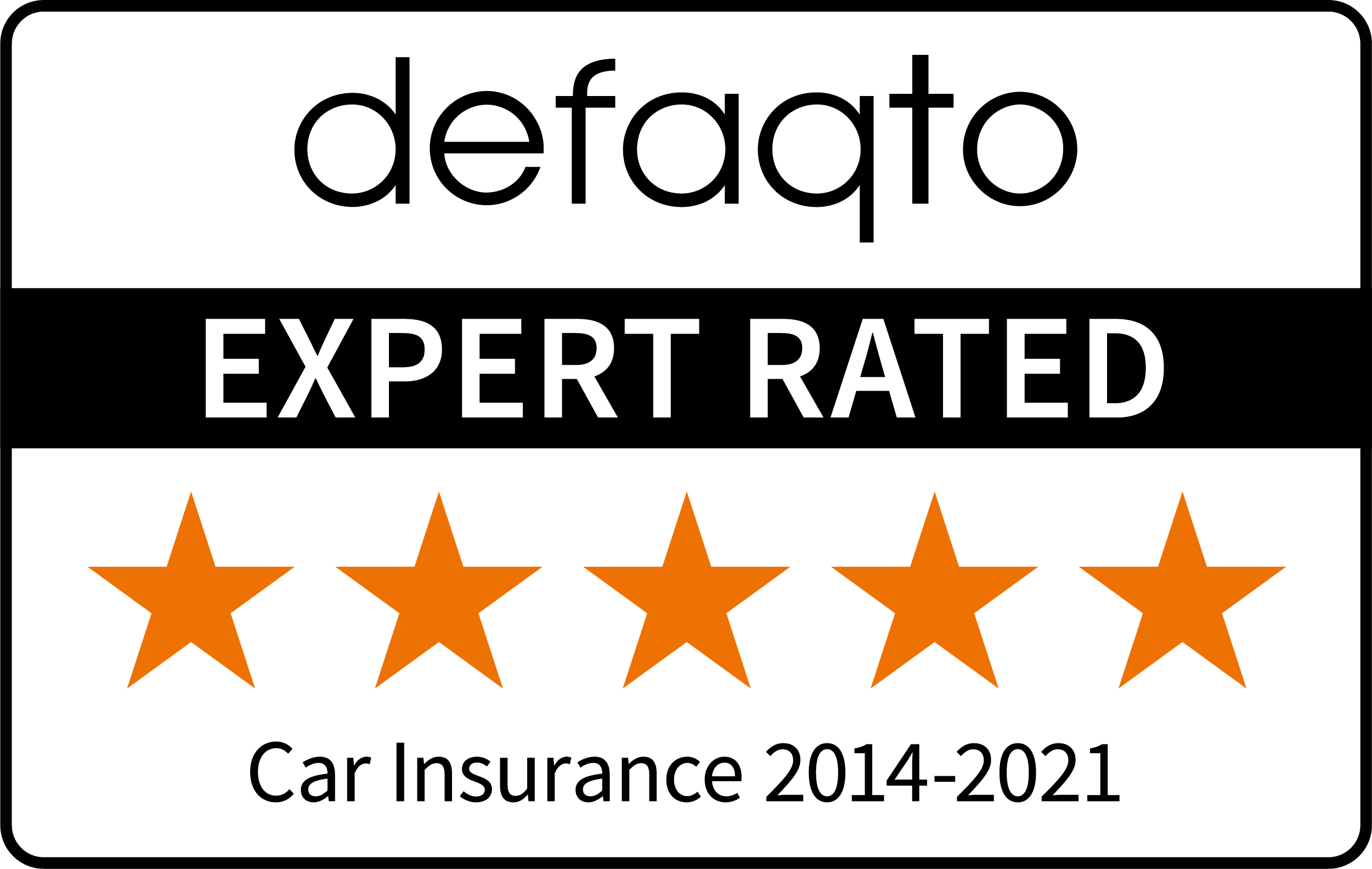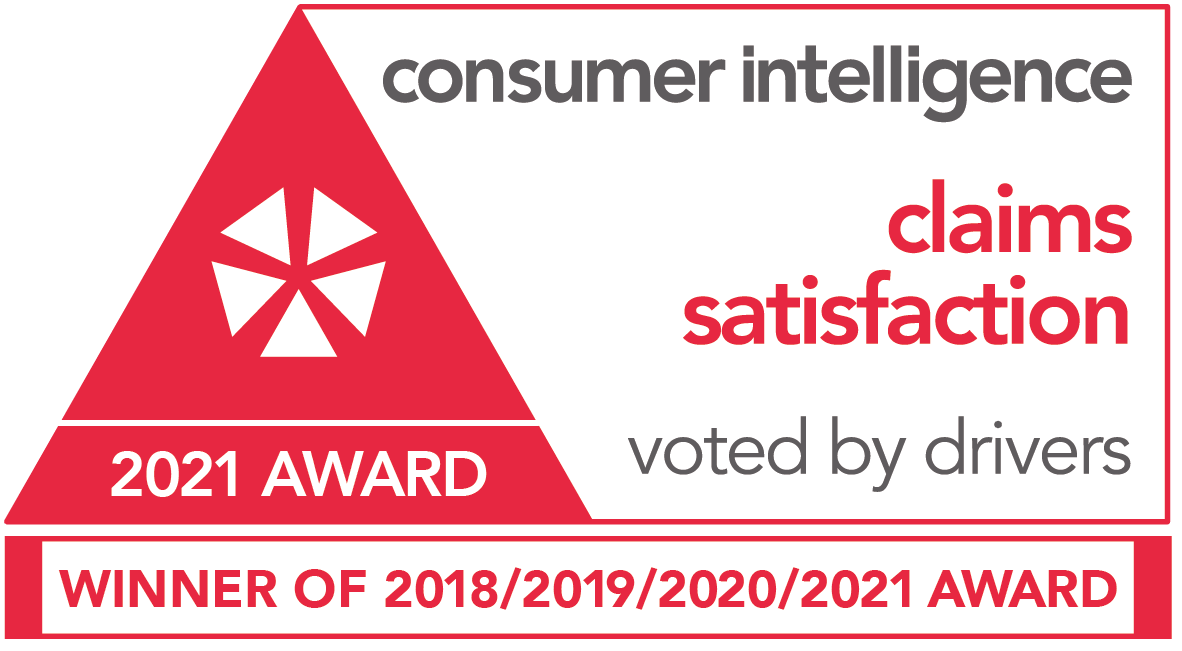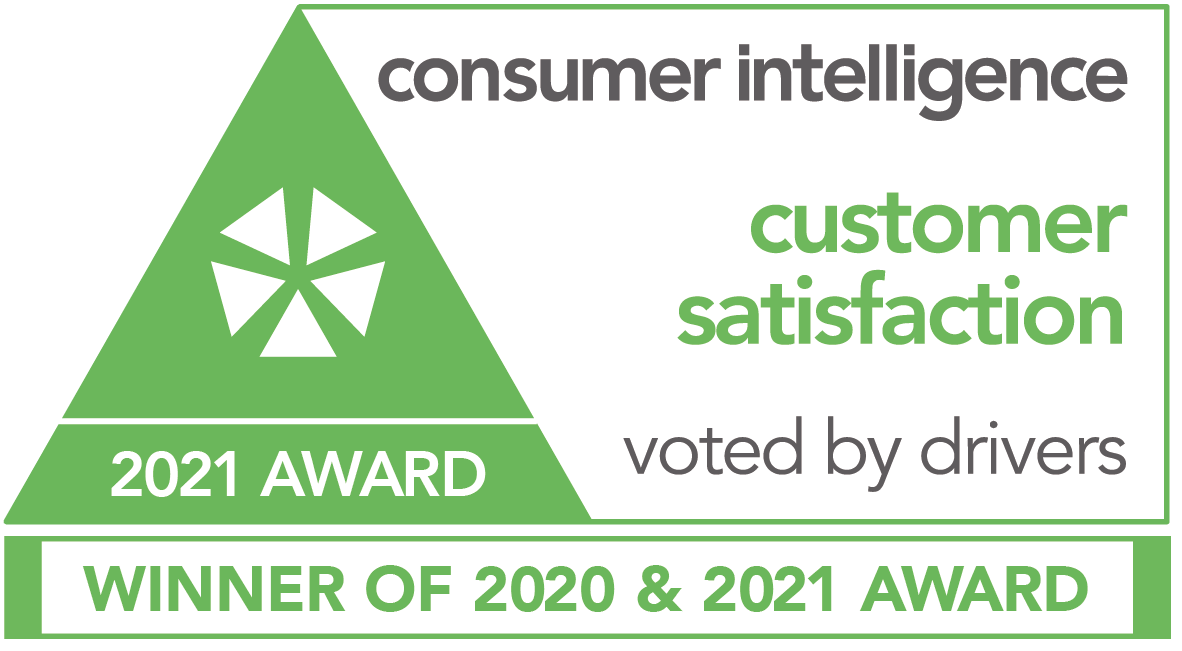 Off
About Peugeot
Early Beginnings
It was originally set up as a family business back in 1810 making coffee mills and bicycles. By 1889 it had created its first automobile, under the direction of industrialist Armand Peugeot. He teamed up with the renowned engineer, Léon Serpollet to develop a three-wheeled, steam-powered vehicle. It was showcased at the World Fair in Paris. By 1890, Peugeot was manufacturing four-wheeled cars with an internal combustion engine running on fuel. These early models were very sophisticated, offering three-point suspension and sliding-gear transmission. Peugeot also pioneered the use of solid rubber tyres. The company's innovations drove it to poll position on the racetrack. The world's first motor race was won in 1894 using a Peugeot.
Peugeot boomed in the following decades and added motorcycles to its product range. When WW1 broke out, Peugeot put its commercial car-making on the back burner to focus on manufacturing arms and military vehicles.
Peugeot after WWI
After the war, Peugeot returned to commercial car manufacturing where it focused on developing ever-more powerful engines. It further cemented its reputation as a leading car-maker through many successes on the racetrack. In 1929, it began naming its vehicles using three digit names with a central 0, starting with the 201. Having survived the Depression, it became increasingly popular as the economy recovered in the following decades. It released breakthrough models like the Peugeot 504, which had a good reputation as a result of its stability and endurance. The strength of Peugeot's car-making helped it expand globally. It broke into the United States in 1958 and developed collaborative partnerships with other manufacturers, such as Renault in 1966 and Volvo in 1972. By the 1970s it was in a position to take over rivals, including Citroën and Chrysler Europe.
Entering the modern car era
In Europe towards the end of the 20th century, Peugeot went from strength to strength. Its iconic 205, released in 1983, became the best-selling French car of all time. It also won two rally world championships. However, sales in the US and Canadian markets dwindled and by 1991, Peugeot had ceased exporting cars there. In the Noughties, Peugeot continued to dominate the racetrack. It also switched its focus to the luxury end of the car market, bringing out a range of stylish coupé models. However, what has never changed in its long history is the marque's reputation for reliability and efficiency. Also, as a result of the success of their technology on the race track, the Peugeot you're driving is powered by the same technology as high-end racing cars. That's pretty exciting to think about!
Off
Reference
1. Parkers. PARKERS Insurance Groups. Available from http://www.parkers.co.uk/car-insurance/insurance-groups/ [Accessed 23 November 2018]