Over 80s Home Insurance
You can add these FREE for the first year when you buy combined Buildings and Contents Insurance:
  Family Legal Protection
  Home Emergency Cover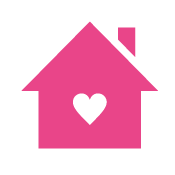 You're probably made many memories in your home, it could be the place where your children grew up, or was somewhere new you bought for your retirement. You might have also spent a lot of money on the upkeep of your home decorating and making alterations where you wanted. For these reasons you might be thinking about the level of home cover you have now, and if it is meeting your needs.

Sheilas' Wheels offers 5 Star Defaqto rated home insurance, plus householders voted for us to win two Consumer Intelligence Awards–Most Recommended Home Insurance and Customer Satisfaction 2017. 
Will the price of my insurance change if I move to be nearer family and friends?

This all depends on the type of property you're moving too, and the location. If you're moving to a similar property that is in a location not too different from where you are now, it probably won't change that much at all. It's definitely worth going over any properties you want to move to in detail, so you get an idea of how much it would cost to insure–or if any expensive repairs need to be carried out. It might also be worth looking into what your potential new home is made out of, as the materials used can affect what you pay. Or in some cases be the difference between getting a quote or not. If you're moving into a warden controlled property, buildings insurance might be managed by the retirement complex, but you should check just to make sure. Retirement complexes probably wouldn't have contents insurance in place to protect your belongings, so you could transfer your existing contents policy over. If you're with Sheilas' Wheels you can transfer a policy over to a new property, for a small administration fee.
I've recently adapted my house, will this affect my insurance policy?

We do cover most adaptations, as these would be classed as the fixtures and fittings of your home. If you've recently had as stair lif t fitted that would be covered, and would fall under your buildings insurance policy. If you're unsure if some of your adaptations are covered please read our policy booklet. 
What's the difference between buildings and contents insurance?

Buildings insurance, covers the structural aspects of your property, such as the roof, floors, ceilings, and walls. It also includes fittings such as your kitchen and bathroom suite, if they become damaged by an insured event–for example a fire or flood. 

Contents insurance covers your personal belongings and any soft furnishing in your home, like your carpets and curtains. Even if you're renting, contents insurance might be something to consider as you might own the furniture in the property, which could be quite pricey to replace if the worst were to happen.

Think of your house being turned upside down, anything that falls out would be covered by contents insurance. This is a good rule of thumb to use if you're trying to work out if something in your home is covered by buildings or contents insurance.
Contents cover – what does over 80s home insurance look like with Sheilas' Wheels?
Buildings cover – what does over 80s home insurance look like with Sheilas' Wheels?
Can I buy extra cover for my home?
If you want to buy more cover for your home you can with our Optional Extras. These extra bits of cover are designed to give your home that increase in protection should you think you need it.
Pest Cover – we cover exterminations up to £150 for mice, rats, and grey squirrels. Visit our pest cover page for more information.
Home Emergency Cover – no more ringing around for out of hours contractors when those domestic emergencies happen, make one call and we'll aim to get your problem sorted as soon as possible. No Claim Discount unaffected. For more information please read our home emergency cover page.
Family Legal Protection – legal cover for up to £50,000 for the whole family, plus you get exclusive access to a 24/7 legal advice line For more information please read our family legal protection page.
To find out more about what we cover please read the policy booklet.
As a new customer you can add for free in your first year when you buy combined Buildings and Contents Insurance with Sheilas' Wheels: