How To Declutter Your Home

We all lead busy lives and sometimes life just gets in the way of all kinds of things, like keeping your home tidy. Then one day life changes, you're spending all your time at home and it suddenly dawns on you, "my home's got really messy!". When the penny drops, it's time to declutter.
Most of us aspire to having a tidy home, especially with the rise of minimalist living and anti-clutter role models such as Marie Kondo. As the saying goes, tidy house, tidy mind. It's all about getting rid of bits and bobs around the house that don't serve a proper purpose and storing everything you keep in a clever way.
With that in mind, we've put together some decluttering tips to help you get your home looking spick and span.
 
Start somewhere
Sometimes the hardest part can be knowing where to start, especially when there's clutter galore in every room. But often there's no right answer. So just pick a room, a pile or a cupboard, and let the fun begin!
Keep. Donate. Sell
Make three bags or boxes up: one for things you want to keep, one for bits to donate to charity, and one for stuff you can sell. Each item you pick up has to go into one of these piles. For things you want to sell, there are loads of social media groups and websites set up for selling preloved items. Once life is back to normal (or whatever normal is…!), it'll be easy to make a few quid. The rewards of decluttering just keep on coming!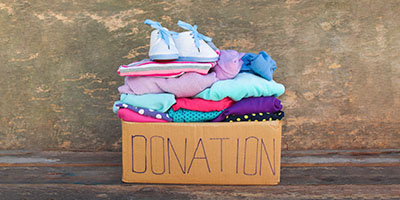 Let it go! Let it go!
We know it isn't easy, but the general rule of thumb is: if you haven't used something for the last 6 months (or 12 months if you find it really hard to let go of things), let it go!' One person's trash is another person's treasure, so let that t-shirt from the 90's, that no longer fits, go to a better home.
Find a home for everything
Clutter often starts as a build-up of new things that don't have a home yet. Whenever you buy or receive new things (we know children's birthdays are the biggest culprits here!), decide where that item will live and make it feel at home. Run out of storage space? Think about decluttering something else before adding more storage – you could use boxes, baskets and dividers to make the best use of your cupboards and drawers. If you've got kids, we've also found a one-in-one-out rule for toys can work wonders in preventing
toymagedon
in your home. Once we're able to again, why not donate pre-loved toys to charity shops or hospitals so that other children can enjoy them?

After more space saving tips? Head to our blog on Fabulous DIY tips.
 
Keep special memories special
We all have bits and bobs that are sentimental to us. Birthday cards, tickets from a show and children's drawings… These can quickly build up in drawers or on surfaces until you have paper coming out your ears! Create a dedicated box for your special memories so you can put special things away as soon as you've finished with them. If you have children who are mini Picassos and you want to treasure their artwork for years to come, pop their creations in an art display folder or use one of those snazzy online scanning services to turn them into a digital keepsake book.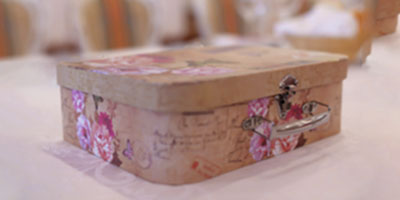 Ask a friend to help
Give a friend a call on FaceTime, Skype or WhatsApp and ask them to help with your decluttering from afar! Those with less emotional attachment can be more ruthless and keep you on your toes when it comes to deciding if you really need to keep that fancy dining set that used to be your great aunt's or your sequin boob tube from 2002. Plus, it's a good excuse for a natter, too.
Don't forget your food cupboards
Remember the time when you'd see a gastronomic delight on Pinterest, you'd head to the supermarket and buy all of the ingredients and then have a lovely afternoon pretending to be Nigella in the kitchen? Then you got back into your day-to-day routine and never quite got around to making that masterpiece again, while the pots of spices and exotic ingredients gradually get further and further past their sell by date at the back of your cupboard.
So, don't forget to declutter your cupboards too. Go through packets, bottles and jars, and throw away any that are out of date. Donate any gadgets that you no longer use (novelty corkscrew, we're looking at you) and tidy all of your utensils, pots and pans so that you can easily find what you're looking for.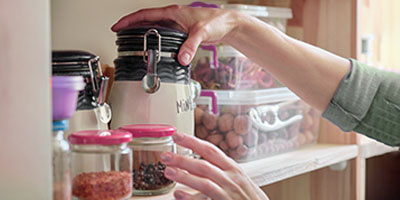 Get rid of stuff as soon as you can
Once you're done with a room and you have your boxes to keep, donate and sell sorted, don't let them sit around like an uninvited houseguest. Put everything in the keep pile into its new home, store the donate pile so that it's ready to take the charity shop once they're open again (just don't forget about it!), and start taking photos of anything you think you can make a few quid on, so that they're ready to sell – let the fashion show begin!
Spring clean
While you're busy getting your home decluttered and feeling tidy, you might as well give it a deep clean too! Put on your favourite tunes, rummage through your cupboards and get all your cleaning products at the ready. Then hoover, mop and dust to your heart's content – while having a boogie, of course. Why not check out our
spring-cleaning guide
to make sure you're not forgetting any grubby spots?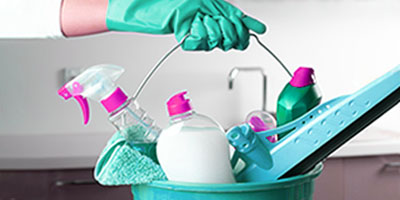 A little bit of TLC and your home will look as neat and tidy as Marie Kondo's in no time! And once you've decluttered and finished your spring cleaning, don't forget to check you have the right level of home insurance cover in place.
You might also be interested in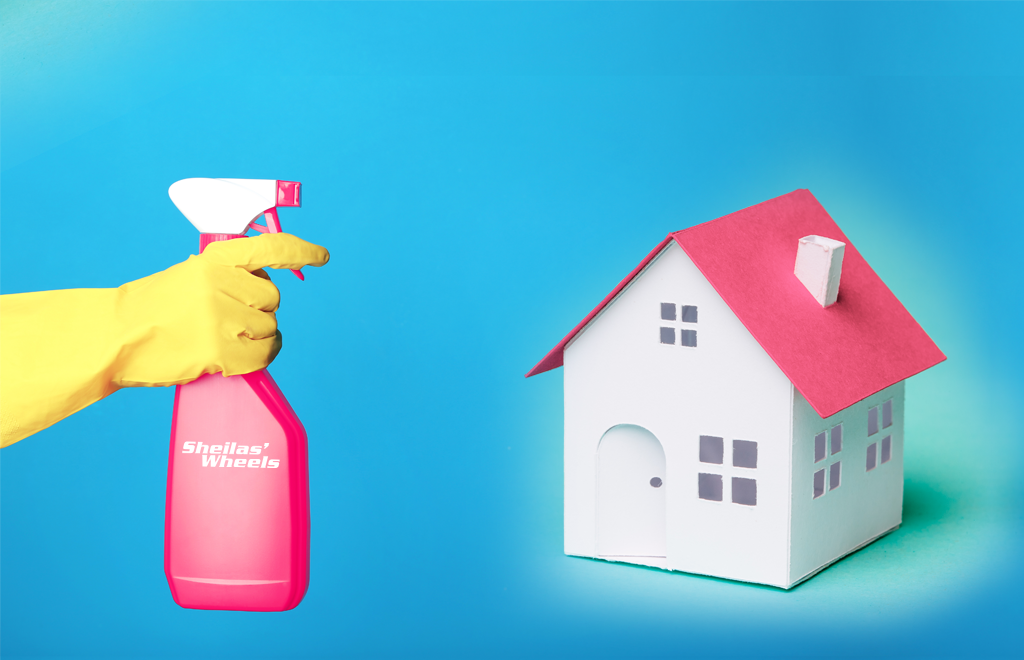 Level-up your spring clean
Here's some tips from us on how to step up your spring clean game.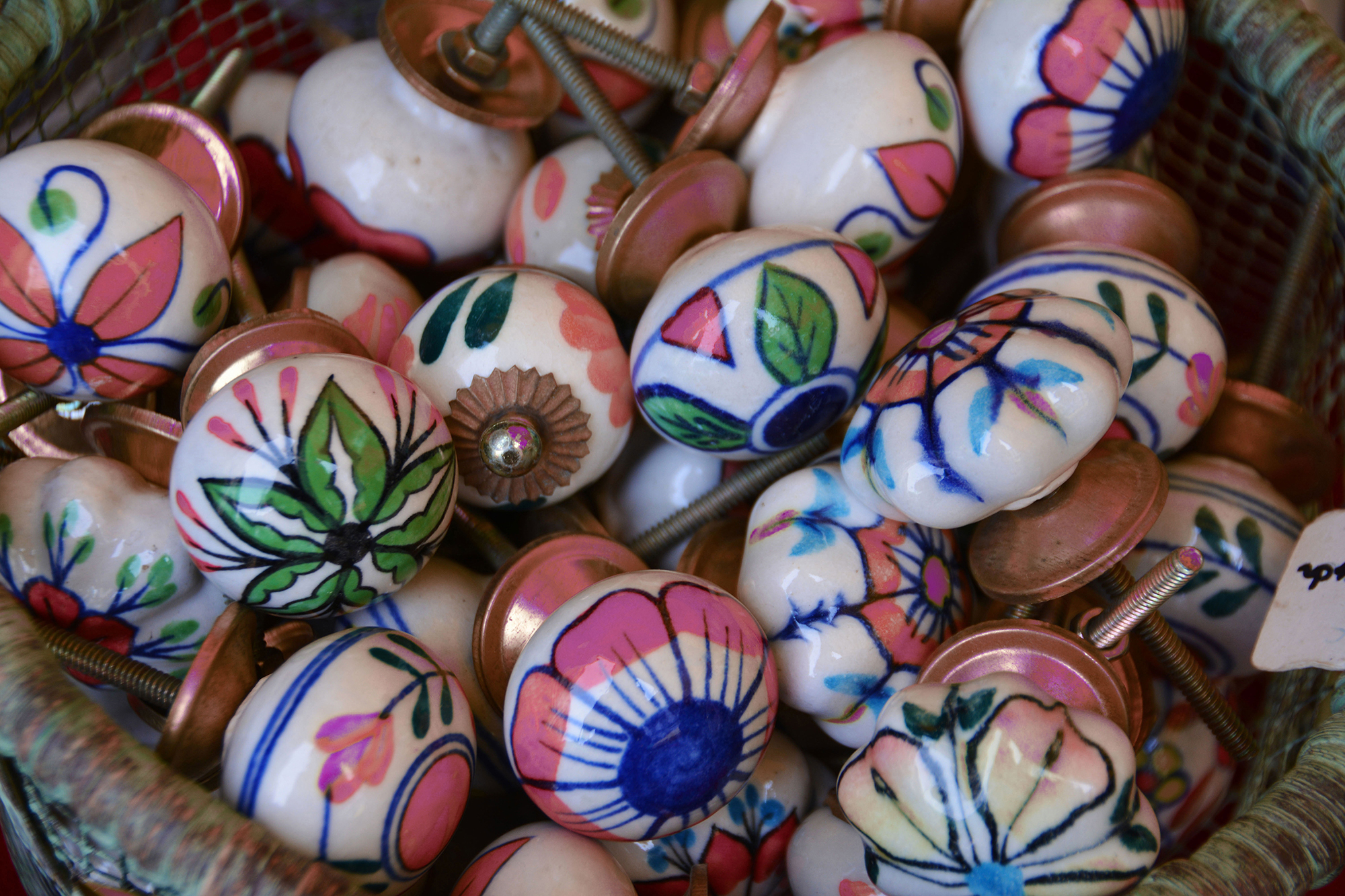 DIY ways to make your home look fabulous
You don't need a big budget or an interior designer to make your home look unique.