Over 70s Home Insurance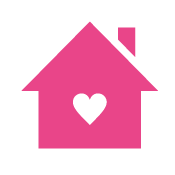 With the constraints of work in the past, you might be thinking of improving your home with your pension. Relocating could also be on the cards if you want to be nearer family and friends. Whatever you plan to do, it's probably worthwhile you check your home insurance policy to see if any changes you make will have an impact on the cover you need, or how much you pay.
How much does over 70s home insurance cost?
There are plenty factors which can affect what you pay, and these aren't just related to the size of your home, or where you live. The materials used to build your home can have a big impact on the cost of your policy, as well getting a quote itself - Sheilas' Wheels for example, won't insure homes with a thatched roof. So if you're looking to relocate or make adjustments to your property it's important to check if it will have an affect on your home insurance.
Now I'm retired I go on holiday more often, will this affect my home insurance policy?
This only really applies if you're going away for very long periods of time. If you're just going away for shorter trips, back and forth, your insurance probably won't be affected. But if you plan on visiting family and friends in different countries for months at a time your insurance might not cover your home while you're away. The reason for this is that anything that happens in your home while you're away can have big consequences if left unnoticed over time. A small water leak can wreak havoc and cause vast damage if left unattended for several weeks, or even a few days.
If you've got your home insured with Sheilas' Wheels you'll be covered as long as you don't leave your home unoccupied for more than 30 consecutive days. But please bear in mind, if you've left your home for just five days or more and haven't taken relevant precautions to protect your property - like turning off your water at the mains, your cover might be invalid.
I've used my pension to renovate my house, will this affect what I pay for home insurance?
Lots of people like to put their pension towards doing up their homes. If you've had an extension built or increased the number of bedrooms in your property your buildings policy will most likely increase in price..
In terms of your contents insurance, the price you pay probably wouldn't change too much unless you've furnished your new bedroom with really expensive items. That said it's a sensible idea to go through and update your contents sum insured to reflect the new purchases (such as furniture and carpet) you've made for your new room.
What does home insurance for over 70s look like with Sheilas' Wheels - Contents Insurance
When shopping around for contents insurance, you want good quality cover that gives your home all round protection. So it's handy to know Sheilas' Wheels Contents Insurance is rated 5 Stars by independent financial researcher Defaqto. To give you an idea of what our cover can offer you, please read the summary below:
What does home insurance for over 70s look like with Sheilas' Wheels - Buildings Insurance
If you're thinking of selling up and relocating, or even making adjustments to where you live, your requirements for buildings insurance could change. So it's important you know what your policy includes. When you choose Sheilas' Wheels you get:
Can I top up my home insurance cover?
We like to give our customers the choice of enhancing their cover if they want to with our Optional Extras. At the moment the extra cover you can buy includes:
Pest Cover – we cover exterminations up to £150 for mice, rats, and grey squirrels. Visit our pest cover page for more information.
Home Emergency Cover – no more ringing around for out of hours contractors when home emergencies happen, make one call and we'll aim to get your problem sorted as soon as possible. Your No Claim Discount will be unaffected. For more information please read our home emergency cover page.
Family Legal Protection – legal cover for up to £50,000 (up to £10,000 for employment disputes) for the whole family, plus you get exclusive access to a 24/7 legal advice line For more information please read our family legal protection page.
To find out more about what we cover please read the policy booklet.
Optional Extras