Over 60s Home Insurance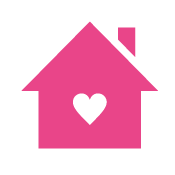 Over 60s Home Insurance

You might be spending more, or even less time at home now, enjoying the freedom retirement brings. Either way, over the years you have put a lot of money into your home, be it adding a conservatory, or converting your loft into a bedroom en suite. But let's not forget you have probably bought a lot of things over the years too, be it jewellery or the odd designer handbag. Luckily Sheilas' Wheels offers both buildings and contents insurance, which is rated 5 Stars by independent financial researcher Defaqto. So when you insure your home with us you know you're getting quality cover. Plus all our call centres are UK based, full of friendly staff who are ready and waiting to help you with any queries you have.
How do buildings and contents insurance differ?

Buying home insurance can be quite confusing, first of all you need to work out how much cover you need, and then you have to choose the right policy that meets your needs. If you own your own home, you'll probably need buildings insurance as it covers things that are structural, for example the walls, ceilings, and any fixtures and fittings like your bathroom suite and kitchen. Contents insurance on the other hand covers your possessions and soft furnishings, like carpets, curtains, and sofas, so this type of cover can be useful for you even if you're renting. 
What does home insurance for over 60s home insurance look like with Sheilas' Wheels?
If you've been spending your retirement shopping or investing in a new hobby, you might be thinking more about contents insurance and whether you have the right level of cover in place. With Sheilas Contents Insurance you get:
What does home insurance for over 60s look like with Sheilas' Wheels - Buildings Insurance
What events does Sheilas' Wheels cover?

If your property or possessions are damaged by these specific events, you could make a claim. To find out more please read our policy booklet.

•    Damage caused by fire
•    Falling branches or trees that cause damage to your property or possessions
•    Malicious damage caused by another person, or vandalism
•    Explosion
•    Damage as a result of burst or leaking pipes - this includes water tanks, washing machines,
dishwashers, radiators or other fixed heating systems
•    Damage as a result of oil leaks
•    Theft or attempted theft
•    Subsidence

What can affect what I pay for over 60s home insurance?

Home insurance prices can vary greatly, and it's not just down to size and location. The materials your house is built from can affect what you pay, and can even determine if you get a quote or not (Sheilas' Wheels for example won't insure properties that have a thatched roof).
 
Can I increase my cover?
We like to give our customers the choice of enhancing their cover if they want to with our Optional Extras. At the moment the extra cover you can buy includes:
Pest Cover – we cover exterminations up to £150 for mice, rats, and grey squirrels. Visit our pest cover page for more information.
Home Emergency Cover – no more ringing around for out of hours contractors when home emergencies happen, make one call and we'll aim to get your problem sorted as soon as possible. Your No Claim Discount will be unaffected. For more information please read our home emergency cover page.
Family Legal Protection – legal cover for up to £50,000 (up to £10,000 for employment disputes) for the whole family, plus you get exclusive access to a 24/7 legal advice line For more information please read our family legal protection page.
To find out more about what we cover please read the policy booklet.
Optional Extras