Level-Up Your Spring Clean
Posted by
EHoganKeogh
on
April 2, 2020

We all know that the annual spring clean means finally facing what's under your sofa, yanking year-old cobwebs from hard-to-reach corners and maybe even polishing the cutlery for the first time in forever. And this year it's likely more of us will take on the challenge as we're confined to our homes.
But here at Sheilas' Wheels, we know that even the shiniest of car bonnets mean nothing without a healthy engine underneath – and households are no different: just a little TLC can make a huge difference in durability, running costs and whether you get a funny rattling noise at speeds above 50mph... OK, maybe homes are a bit different. So here's some tips from us on how to step up your spring clean game beyond the usual wipe-round…

Give your microwave some juice

Getting compliments on a clean microwave is obviously a kitchen owner's highest thrill; but this isn't about glory. It's about killing bacteria that can grow in damp heat, removing grease to keep turntables turning properly and preventing your kitchen from smelling like a thousand previous meals every time you cook.
Place a cup of water and a cut-up lemon (or lime, orange, or 2tbsp of vinegar) inside a microwavable bowl and heat on the highest setting until just boiling to get that microwave window nice and steamy. Resist any unlikely urge to extract and drink the hot fruity-water, keeping the door closed for 5-10 minutes before opening. Then remove the bowl and turntable and easily wipe down the inside (and outside) with a cloth. Hey zesto: a fresh and clean microwave without having to go out and buy any new products!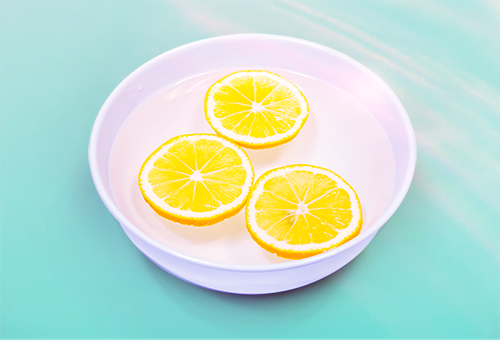 Clean cleanie

Just as a towel gets wetter the more it dries, after an entire year of use your vacuum cleaner will likely be a vacuum…dirtier. Give your vac a fresh start by giving its old bag the sack and replacing with a new one, or fully emptying out the chamber. Wash or replace the filters, following the manufacturer's instructions. Snip the entangled mess in the brush heads (carpet fibres, hair, dental floss, random threads you can't identify…) with scissors if needed, then pull out gently by hand and discard. You'll leave your vacuum feeling lighter, cleaner and ready to take on another year's dirt.
De-lint your dryer (your fluff is its only desire)
Did you know that washing machines and tumble dryers can account for 60 house fires a week in the UK (BBC, 2018)? Taking the fuzz out of your filter could prevent more than just the ultimate dust-bunny… Ideally you'd run a 'service wash' once a month in your washing machine and dishwasher (empty machine, hot wash with detergent), and you should absolutely be clearing fluff from the tumble dryer filter after every use. But use the spring clean as an excuse to give them a proper service – cleaning filters, sucking out hard-to-reach lint with the slimmest tool on your vacuum and cleaning under, around and behind the appliances themselves.
Keep an eye out for product recalls on your appliances and make sure you follow your manufacturer's guidance.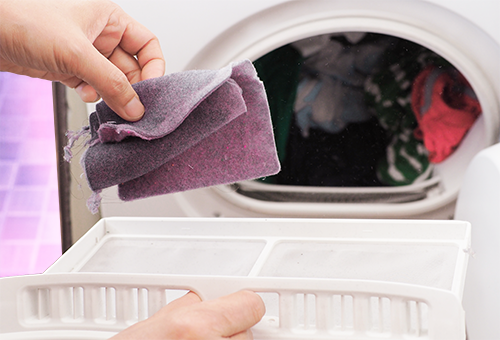 Check your tech

Clearing out fridges and filters is one thing; clearing out smartphones and computers is quite another …unless you have one of those tech-enabled smart fridges, then it's actually pretty similar! Empty junk folders and inboxes, delete old files and apps, unwanted photos and accidental/unflattering selfies to free up memory and help devices run better - and cut time when it comes to backing up. Ideally, you'd be backing up your devices regularly, but we know it can easily fall to the bottom of the 'To Do' list. Make the effort to do it now, either online with a secure cloud service or onto an external hard drive which allows you to keep backups separately from your devices (hidden, or ideally in a strong, water/fire-resistant safe). Should the worst happen, you can then easily restore everything onto a replacement device.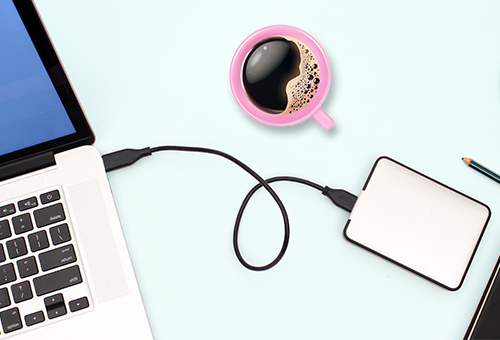 Unload some baggage

We've all found ourselves looking into our handbags, backpacks, wallets or purses and wondering "where did all this stuff come from?!" If you've never experienced the satisfaction of tipping a bag upside-down onto a table, you're in for a treat (even if the other people eating dinner at the table aren't!). It's time to throw or file away any unnecessaries such as old receipts, leaky pens, used chewing gum wrapped in bus tickets…. Give it a thorough anti-bacterial wipe-down inside and out, then refill it tactically: sorting smaller items into smaller bags or organisers before putting them back in. Then feel the literal weight off your shoulders!
Remember standard home insurance doesn't cover things like handbags, laptops and phones if you're out and about. You'll need to have our Personal Possessions insurance in place for that.
Smoke out old detectors
You should be checking your carbon monoxide and smoke detectors regularly, but now's as good a time as any if it's been a while. Test each is working, replacing batteries if required (or replacing the detector if they've expired). Many modern devices will let you know if they're unhappy with an intermittent beep - if you have older models, maybe it's time to consider a change for the safer? Oh, and while you're at it check the dates on your fire extinguishers. …you don't have fire extinguishers? You really should have at least one multipurpose extinguisher in the kitchen just in case (ideally one on each floor of your home), to handle small fires when it's safe to do so.
How does your garden glow?
If you have a garden, chances are you'll be spending more time than ever in it, given the current situation. Refresh the garden furniture by wiping down with a sugar soap solution for wood (except teak), 50ml vinegar in 1L water solution for plastic, or a 1:1 vinegar:water solution for metal - then hose down, let dry and apply a new coat of weatherproof varnish or paint if you have it, or order online. Deep-clean the barbecue with a grill brush or special cleaning block ahead of summer (when fingers-crossed it will be needed for entertaining friends and family once again). Power-wash the patio or decking for a 'so-that's-what-colour-it-should-be!' feeling of satisfaction you just can't beat. And while you're out there, fix any fence panels knocked about by the storms earlier this year.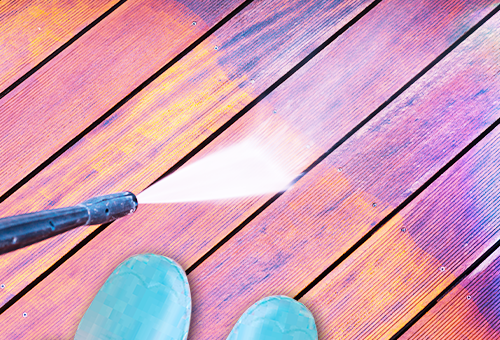 So now you're all set with a (cleaned and serviced) spring in your (newly power-washed) step, it's time to kick back with that Easter egg you've been saving, video call with your friends to show off your work or check out more tips and ideas in our Content Garage.
Check out our Content Garage to read more of our existing blogs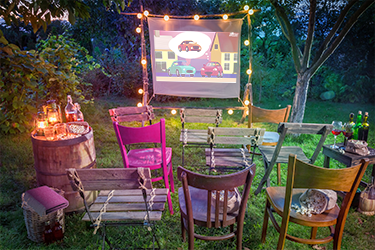 Creative ways to get your garden Summer-ready
There are still plenty of ways to get your garden summer ready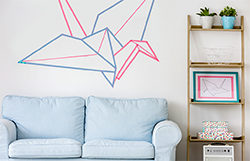 Quick and easy D.I.Y. wins to nail this Easter
We've found some simple and creative D.I.Y. ideas you can (carefully) nail within a weekend