Quick and easy D.I.Y. wins to nail this Easter
Posted by
LStevenson
on
March 12, 2019

With quite a few long weekends on their way, many of us feel we should be using the time for a few home improvements. But unless you have a huge project you've been putting off for months, it can be tough to know where to start. It's got to be something you can finish within the weekend, something you can be proud of (nothing worse than spending ages working on something no one gets to see), and which leaves you time to relax with your Easter eggs.

So we've found some simple and creative D.I.Y. ideas you can (carefully) nail within a weekend. In fact, you could tackle most of these and still have time to put your feet up and eat guilt-free chocolates, safe in the knowledge that you totally owned the D.I.Y. this weekend…
Light it up
LED lighting strips are affordable, easy-to-use and can open up countless creative D.I.Y. projects - from easily achieving that down- or up-lighting you've been wanting on your kitchen cupboards, to backlighting your TV, even adding remote-controlled, colour-changing drama to a room…
They have adhesive backing, so couldn't be easier to put in place; most sets come with simple click-on connectors should you want to neatly go round corners or cover long distances; and the only tools you should need are household scissors! Battery versions are available, so you don't even have to drill holes or hide wires to start lighting things up!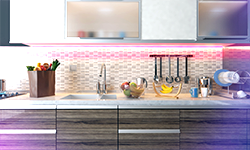 Never lose your keys again
Now here's some brick-laying we'd be happy to tackle in a weekend! If you're a parent or a fully-grown AFOL (adult fan of LEGO), you might already have all the materials you need for this one at home… Looks great, lots of fun and practical too! Win-win-win.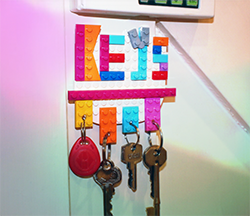 Feature this
You've been meaning to paint that room for years, but never find the time/energy/money to do it properly. But painting just one wall can totally transform and refresh a room. Choose a subtle accent colour, perhaps picking out a key colour in any furniture, materials or art you have in the room - or deliberately go bold to grab the eye.
If you're a dab hand at wallpapering, a creative pattern on one wall can look really effective. If you're feeling even more creative, how about designing a simple silhouette mural, using masking tape and paint, or you can buy quality wall stickers in all manner of shapes and designs for a really neat finish.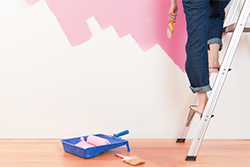 Get a (new) handle on things
Changing the handles of your drawers, cupboards or interior doors is a really simple and easy way to change the feel of a room. Sounds silly, but just switching those cheap plastic or old-fashioned brass handles for something more modern like brushed-chrome, copper or ceramic patterned knobs can breath new life into a space.
You could even get creative and design your own using bent vintage spoons or chess pieces… Look around handmade craft websites or search charity shops for some more offbeat ideas.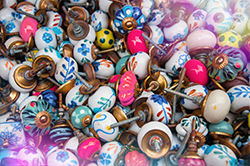 Line 'em up
Finally, enjoy a "job-done" celebratory drink in style by affixing lengths of T-shaped wooden moulding to the underside of a shelf to create a great-looking and space-saving storage solution for your wine glasses, keeping things dust free and easy to access. You could even combine this with the LED lighting strips for a real showstopper. Though be warned, this will show up every fingerprint and scratch on your glasses, so you'll have to keep them super clean…!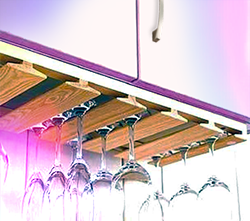 Whatever you turn your hand to - be safe, be creative, and be done in plenty of time to sit back and admire your handiwork before the long weekend is over!
You might also be interested in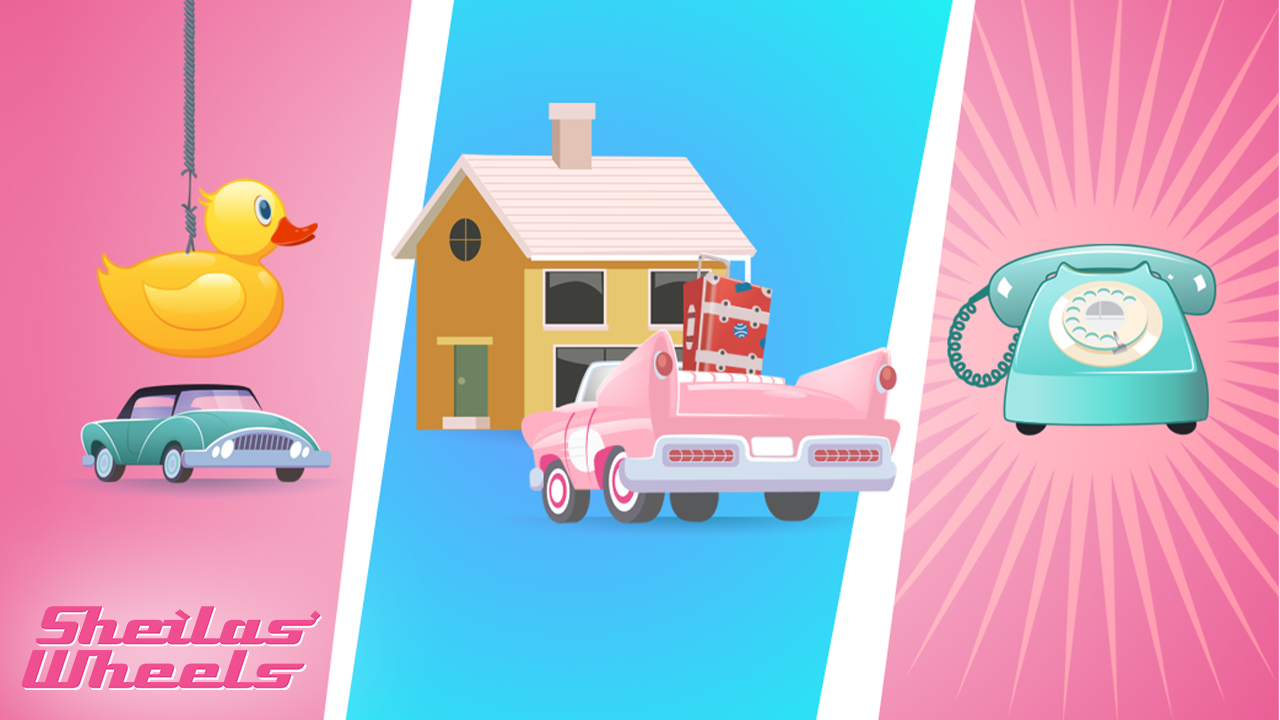 Uncovering our cover
Translating the jargon-filled language of insurance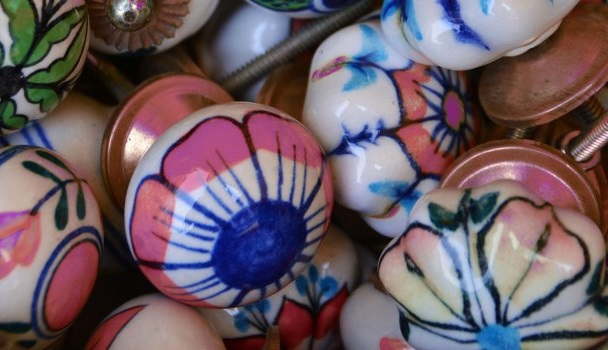 Looking for some more D.I.Y. inspiration?
Fun and funky ideas to bring a unique feel to your home