Weatherproof your summer with rain or shine ideas
Posted by
HJordan
on
July 5, 2019

There are few things more certain than the uncertainty of the British summer. One minute you're sipping an iced tea, soaking up the sun and smells of cut grass and barbecues; the next you're making a frantic 20ft dash inside, trying to keep your potato salad dry, potentially breaking crockery and your own Personal Best in the process. But just because your plans might get rained on, it doesn't mean they have to be rained off. Here's a few unusual ideas for rain or shine alternatives to keep up your (short) sleeve, which could help weatherproof those spare summer days.
Rock On // Rock In
There's nothing like taking advantage of a sunny day to release your inner mountaineer. Rock-climbing is a fantastic way to get active, outdoors and, well, to the top of a rock… And it could be much easier -and closer- than you think! There are plenty of great locations up and down the UK, and with the sunshine ready to reward you with an incredible view at the end of a climb, this is a fair-weather activity for those with a sense of adventure (and a head for heights!). If you're just starting out, Rock & Sun has courses and experts across the UK. Wherever you choose, make sure you've got the right equipment and, if necessary, seek out a qualified instructor to 'show you the ropes' (sorry, we had to!)
If you're looking for that same rush of adrenaline but without the risk of rain dampening your spirits, indoor climbing could be the perfect choice. Many rock-climbing beginners prefer to start on indoors walls, but it's just as attractive to advanced climbers too. With more and more people taking advantage of the huge number of climbing walls all over the UK, there's never been a better time to join in and hang on.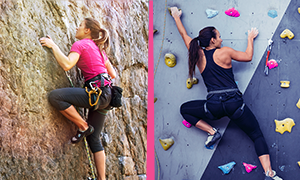 Beach Yoga // Indoor Yoga
With the rising number of beach yoga classes happening all around the UK coasts, you can get stretching, spiritual and sun-kissed all at the same time. Your downward-facing dog will thank you for swapping the confines of a studio for a day trip to the beach - and after all, nothing beats a sun salutation in front of the real thing! What's more, when you're done, you can cool off straight away, with a refreshing dip in the sea. BookYogaRetreats is a good place to start.
Beach weather looking unlikely, but still fancy escaping the gym? Take your own, personalised yoga class at home. When it comes to rainy day activities, this is a perfect one to find the positive in the circumstances - go at your own pace, in your own company, and with your own choice of soundtrack. Or turn everything off and use the sound of rainfall to help clear your mind and feel peaceful, calm and energised. Here's some useful tips on how to do yoga at home from EkhartYoga.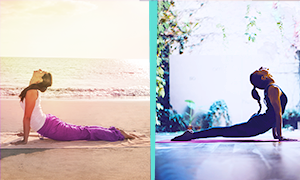 Disc Golf // Crazy Golf
The golf course is a fantastic place to while away summer days with friends but if you're not up to par with the old stick-n-ball, how about combining it with the perennial summer favourite of a game of Frisbee and trying your hand at disc golf? A fresh take on familiar rules as players have to fling a flying disc into a distant basket with hanging chains on it, playing from wherever it lands on the way. There are disc golf courses all over the country (check out bdga.org.uk to find one near you), or just get some friends, some flying discs, some coloured blankets for targets and head to the park to take your summer games to the next level.
If rain handicaps things for you, indoor golf is very much back in fashion! There's a positive proliferation of mini-golf venues popping up around the country - from themed adventure golf (great with kids), to more sophisticated adult venues which serve food and cocktails (great with friends), and even virtual golf simulators (great with golfing buddies!), so you can still chase a birdie even when it's cats and dogs outside.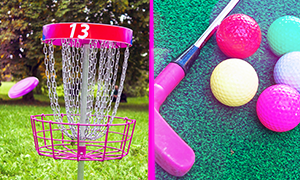 Camping // Glamp-in
Sitting out under a warm and starry summer sky is an unrivalled pleasure and we've waxed lyrical about camping and glamping before, but if the pitter-patter of rain on your tent puts you off, how about a spot of indoor glamping…?
While your inner Bear Grylls may pine for a night of roughing it in the great outdoors, your inner Kardashian may be looking for something a little easier, with more creature comforts than actual creatures. Setting up a cheap pop-up tent (which doesn't need to be pegged to the floor or survive the elements), indoors can be a great fun and wacky alternative for a family sleepover experience, or you can hire full glamping party packages for kids, complete with picnic hampers and fake fires to really keep the spirit of camping alive without having to battle the elements.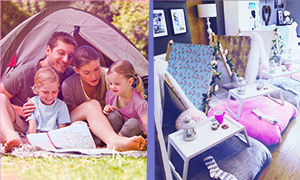 Outdoor Cinema // Home Cinema
Outdoor cinemas are popping up all over the country, in parks and in more unusual and breathtaking locations. The Luna Cinema have several screenings across the UK this summer, so you can experience a new film in amazing surroundings or watch a classic in a whole new way, under the stars.
But if the weather has other plans, don't throw in the (damp) towel just yet… throw a film night at home instead. Get dressed up in capes, cowboy hats or go full awards night glam; turn the living room into Oz, Narnia or Wonderland; serve up themed nibbles alongside the requisite popcorn and pick-n-mix. Then, whether you opt to project onto a wall (quality digital projectors are available these days for less than you think), or just plug speakers into your TV, throw all the cushions on the floor, turn your phone to silent and settle in for a night at the home movies. As Dorothy said "there's no place like home".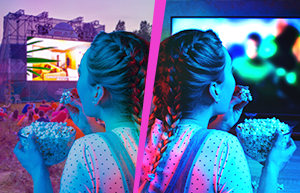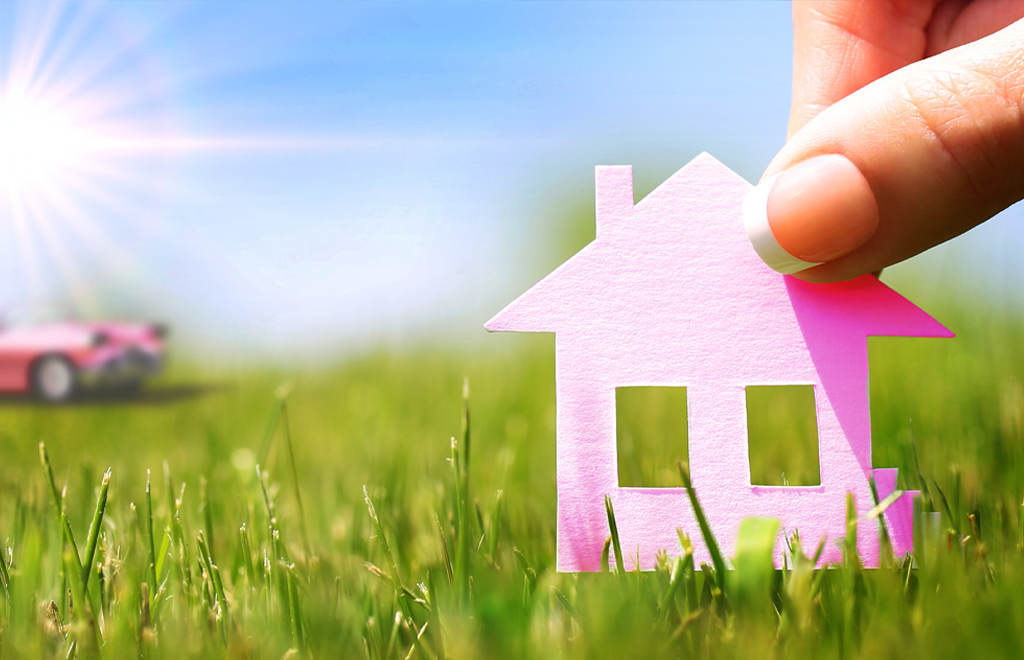 Keep your home safe this summer
Take a look at our top home security tips for the warmer months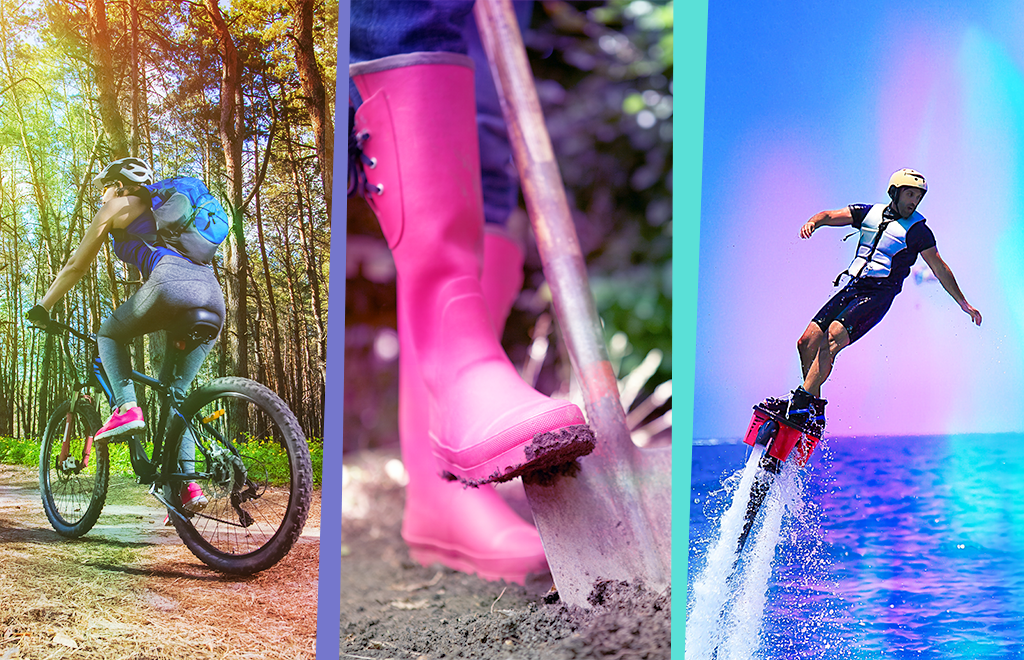 Head out into the great outdoors
More ways to have fun in the sun!