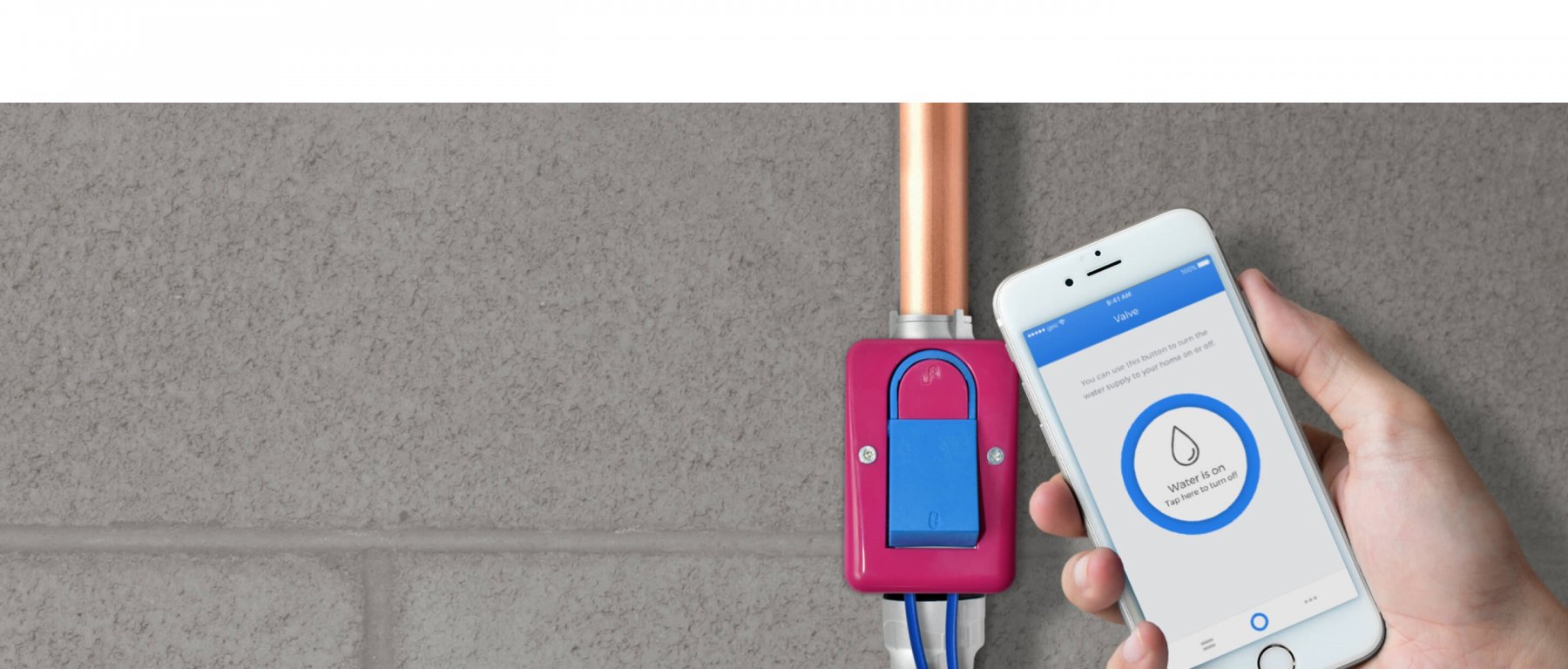 Off
geo Waterlock
The leak prevention and detection solution that offers peace of mind

Save 10% as a Sheila' Wheels policyholder
Off
A quick overview of geo's new Waterlock system

Leaks can be a nightmare, so if Waterlock detects one, it'll immediately shut off the mains water supply to protect your home. How reassuring is that?
• Expert engineers can install the system quickly and easily
• Wireless sensors in your home detect standing water, together with changes in humidity and temperature
• Sensors can be placed in hard to reach places, like under appliances, behind baths and under shower trays
• The system turns the mains water supply off the moment a leak's detected. Or if you're away from home for a time, you can do the same remotely via the app
• Device is compatible with Amazon Alexa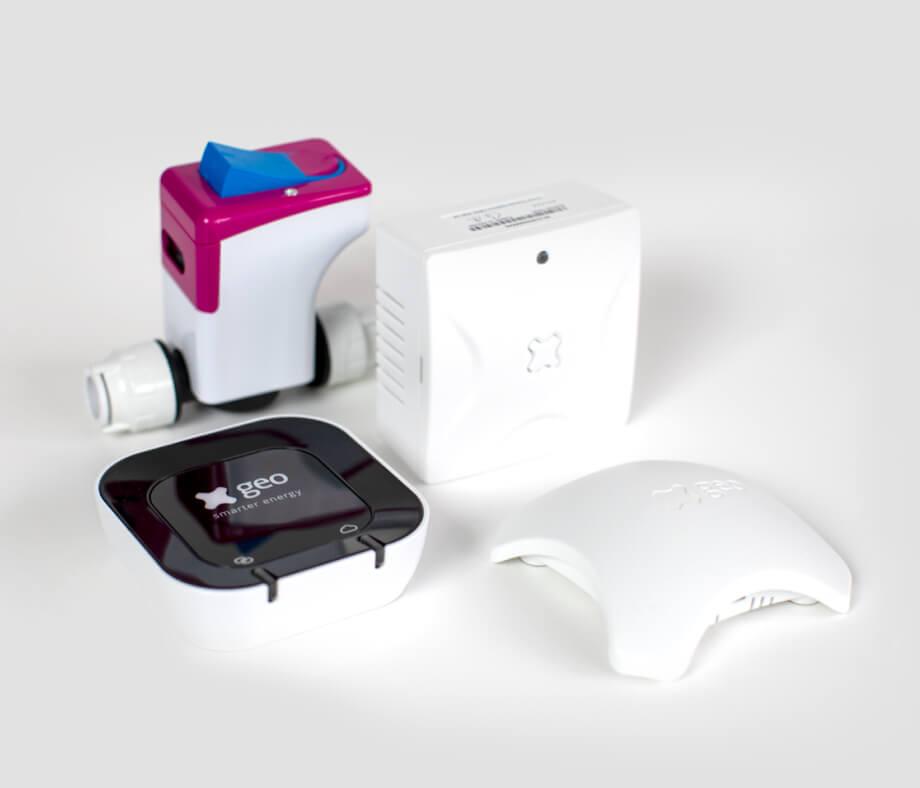 Off
As a Sheilas' Wheels policyholder, should I get a geo Waterlock fitted at home?

It's certainly worth considering, especially as a little drip could turn into a big drama.

Did you know that water damage is the single largest risk to UK homes? (geo, 2022). Understandably, it causes misery and money worries for millions of people each year. No one wants flooding caused by burst pipes, or mould due to excess humidity, or the frustration of customers like you having to put in a water-damage claim.
 
Off
5 fascinating facts


 
• Around 3 in 10.That's the number of household claims that are for escape of water. (Finder, 2021)
• £8m per day. The amount spent on fixing claims involving escape of water. (Chartered Insurance Institute, 2019)
• 3m. That's the number of homes damaged by the 'Big Chill' between October 2010 and February 2011 (geo, 2022)
• £10,000. The typical cost of household damage caused by burst pipes on average (ABI, 2019).
• 14 litres per day. The amount of water wastage caused by a slow drip from one of your pipes per day (Waterleak, 2022)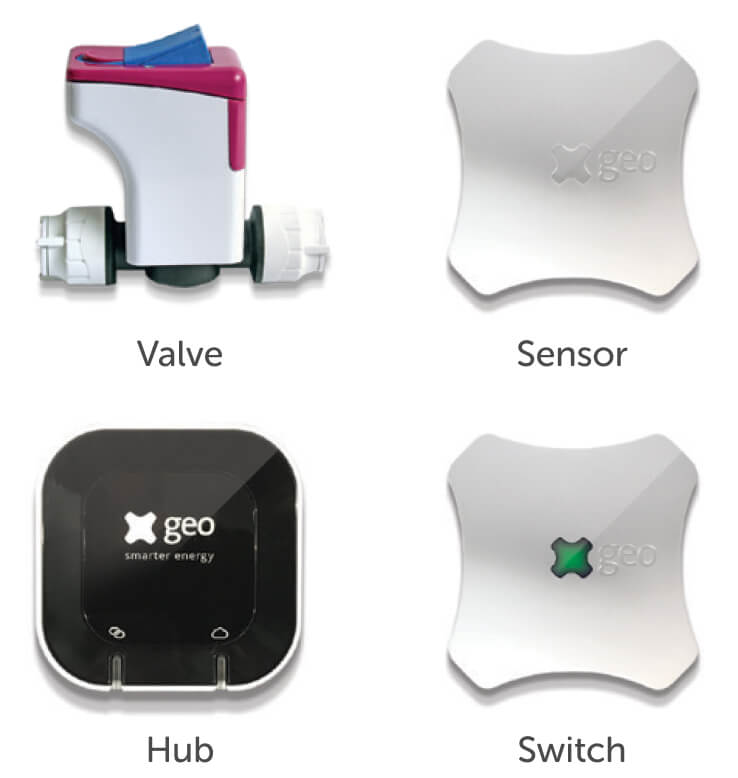 Off
Here's how the geo Waterlock works


Leaks can quickly ruin a lovely home. So that's where Waterlock's innovative technology comes in – to reduce home water loss by detecting standing water, excess humidity and freezing conditions. And, unlike most systems in the marketplace, it also shuts off the mains water supply having detected a leak.

Reassuringly, whether you're home or away, you'll have peace of mind knowing the Waterlock system comes with an intuitive, easy-to-use app to give you control of your water.

Watch this video to see the geo Waterlock system at work.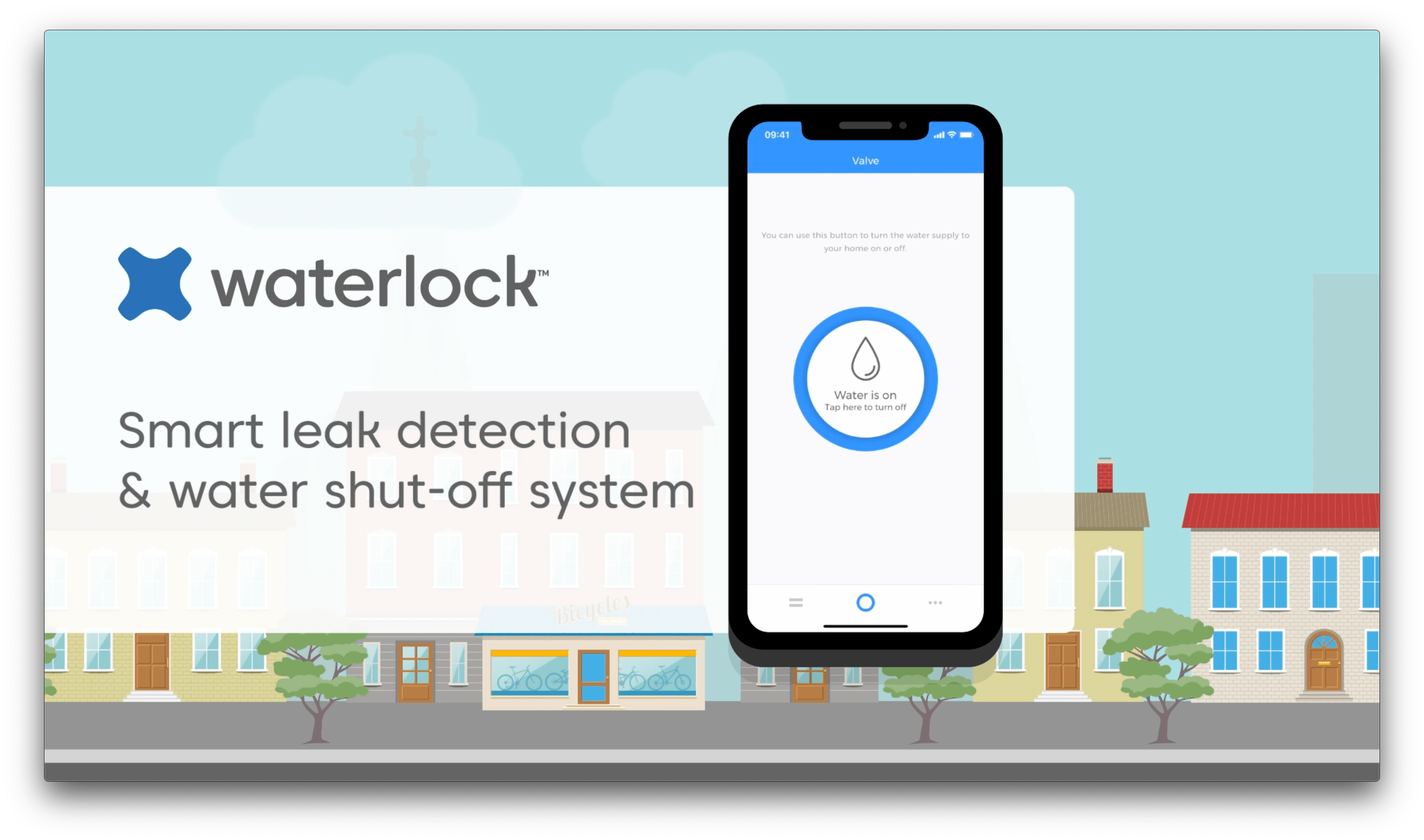 Off
Frequently asked questions
Off
➤ Will Waterlock still work if my home internet's Not working?

Yes.
➤ HOW DO I KNOW IF MY PROPERTY'S SUITABLE FOR WATERLOCK

geo can offer guidance and arrange a survey. Have a look at this video:
 
➤ What do the WATERLOCK SENSORS DO?

Once placed around your home, they'll detect standing water and tell the stopcock (via the hub) to turn off the water.
➤ Where will the Waterlock unit be fitted?

Just after your stopcock (that's just before any pipes branch off from the main pipe).
➤ How do I pair the sensors?

It's quite easy. Click here to find out how.
➤ Can MY PLUMBER INSTALL WATERLOCK IN MY HOME?

Of course. Just buy the Waterlock system from geo first.
➤ WHERE CAN I GET MORE INFO ABOUT HOW WATERLOCK WORKS?

Simply click here.
➤ Are there different Waterlock units?

Yes, there are. Depending on the size of pipe where your main inbound stopcock's located, you'll either need a 15mm or 22mm Waterlock unit.
➤ How many sensors will I need?

It all depends. geo recommend you place a sensor wherever you think water might escape - e.g. under a sink or water tank, and anywhere else you've had a leak before.
➤ How do I change the batteries in the sensor?

On the bottom of the sensor are 4 screws. Simply undo them with a small Phillips screwdriver.
Off
So, who is geo?

geo is a leading smart energy specialist that's delivered energy monitoring and management devices in more than 6 million British homes as part of the nationwide smart meter rollout. It has now applied that monitoring and management expertise to the development of Waterlock.