What do you do after a car accident? Think S.A.F.E!
Posted by
emma.sewell
on
August 6, 2021

If you're ever unlucky enough to crash your car, remember this four-letter word – S.A.F.E. Whether it's your fault or somebody else's, it's easy to forget what you're supposed to do next, S.A.F.E. is here to remind you what to do.
Click the image below to watch the video or read on.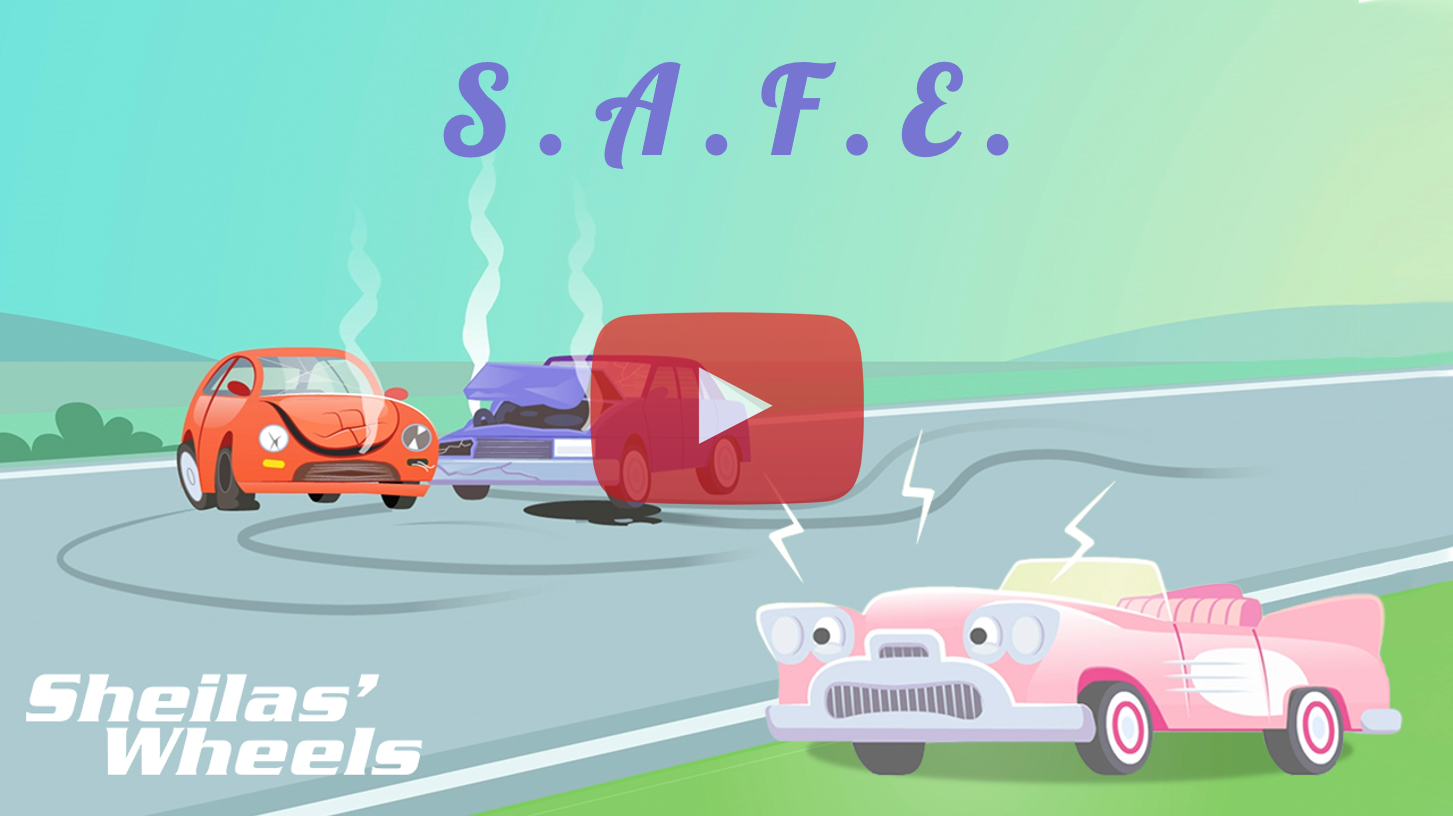 S is for Safe
The first thing to do is make sure everyone involved is out of danger. Turn off the engine. Switch on the hazard lights. And get everyone out of the car to a safe place, well away from the road and behind the crash barrier (if you're on a motorway).
Check to see if anyone is injured, and call 999 if you need to. The operator will tell you what to do until help arrives.
A is for Ask
As soon as you've got everybody in a safe place, start asking people for details. The main ones to get are the other driver or drivers, but don't forget passengers and any witnesses that are there too.
Ask for their name, number, address and email address. The more info the better. We might need to contact them to help with your claim, so it may speed things up if we have a choice of ways to get in touch.
You'll also need the other driver's registration number, their insurance company, and their policy number would be handy if they have it. Remember to give them all of your details too.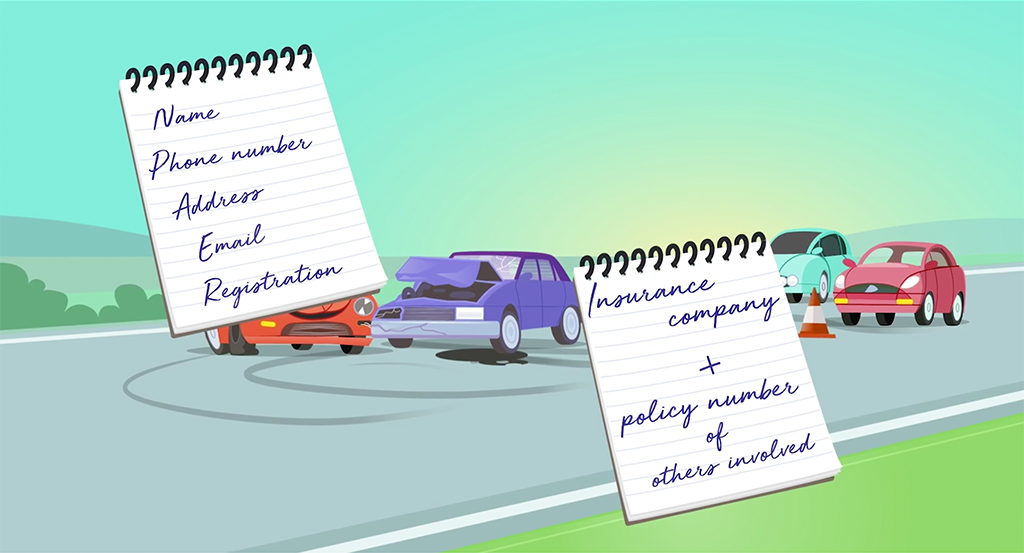 F is for Facts
We'll need you to paint us a picture of the whole incident.
So gather some facts about the location: the name of the road and any nearby side streets. Was it on a bend or at a junction? Were there any stand-out features? A tree? A building?
Make a note of things like the time, how fast you and the other vehicle were going, and the weather, as all these things could help us to understand how an accident happened and who was at fault.
While still being safe, take some pictures of the scene. This will help to show what happened, so it's well worth getting some snaps of the location and the damage to your car and theirs.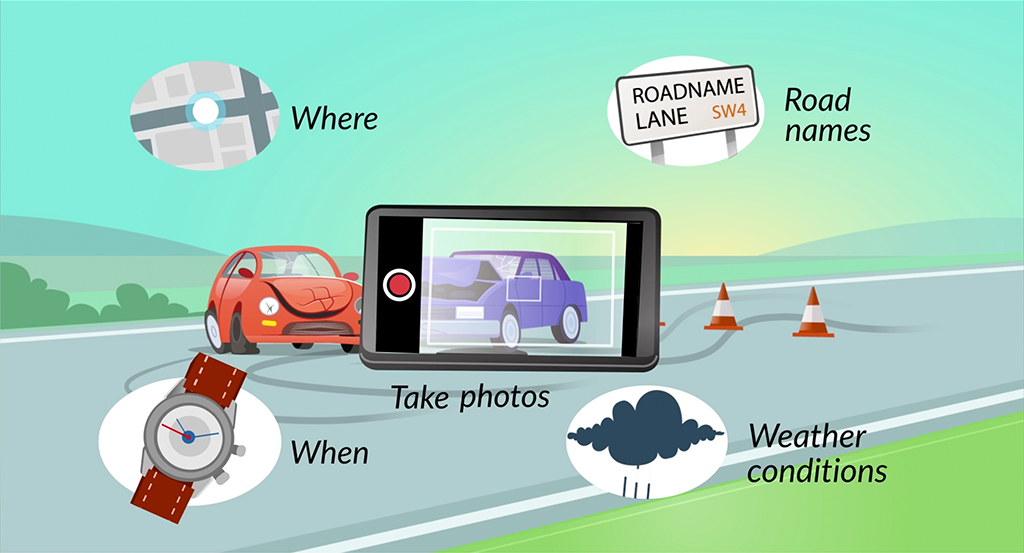 E is for Engage
Now it's time to engage with us.
You can now report all types of car claim online by logging in to My Account on the Sheilas' Wheels website. Enter all the details you've collected, submit your report, and we'll get back to you to discuss the claim.
Alternatively, give our claims team a call on 0345 604 3570 and report the accident. (Handy hint: Put the number in your phone now so you know you've got it) We'll take all the details you've collected and ask you to send over any pics you managed to take. Don't worry if you think you've forgotten anything, we'll go over those questions with you there and then.
Even if you don't want to make a claim, it's important that you report the accident to us as soon as possible.
Think S.A.F.E.
Fingers crossed you'll never have to go through all this, but if you do, just remember to think S.A.F.E.

Log into My Account to make a Car Insurance claim online, 24/7

Alternatively, you can call our claims line on: 0345 604 3570
You might also be interested in...