Driving abroad in the Free Circulation Zone
Posted by
LStevenson
on
February 13, 2019

Due to the current position of Brexit negotiations, we'd like to reassure you about a few things if the UK ends up leaving the EU without a deal.

So if you're thinking of driving your own car in or through countries that are part of the Free Circulation Zone (see below) please read on.
How will things differ if there's a deal or no deal Brexit?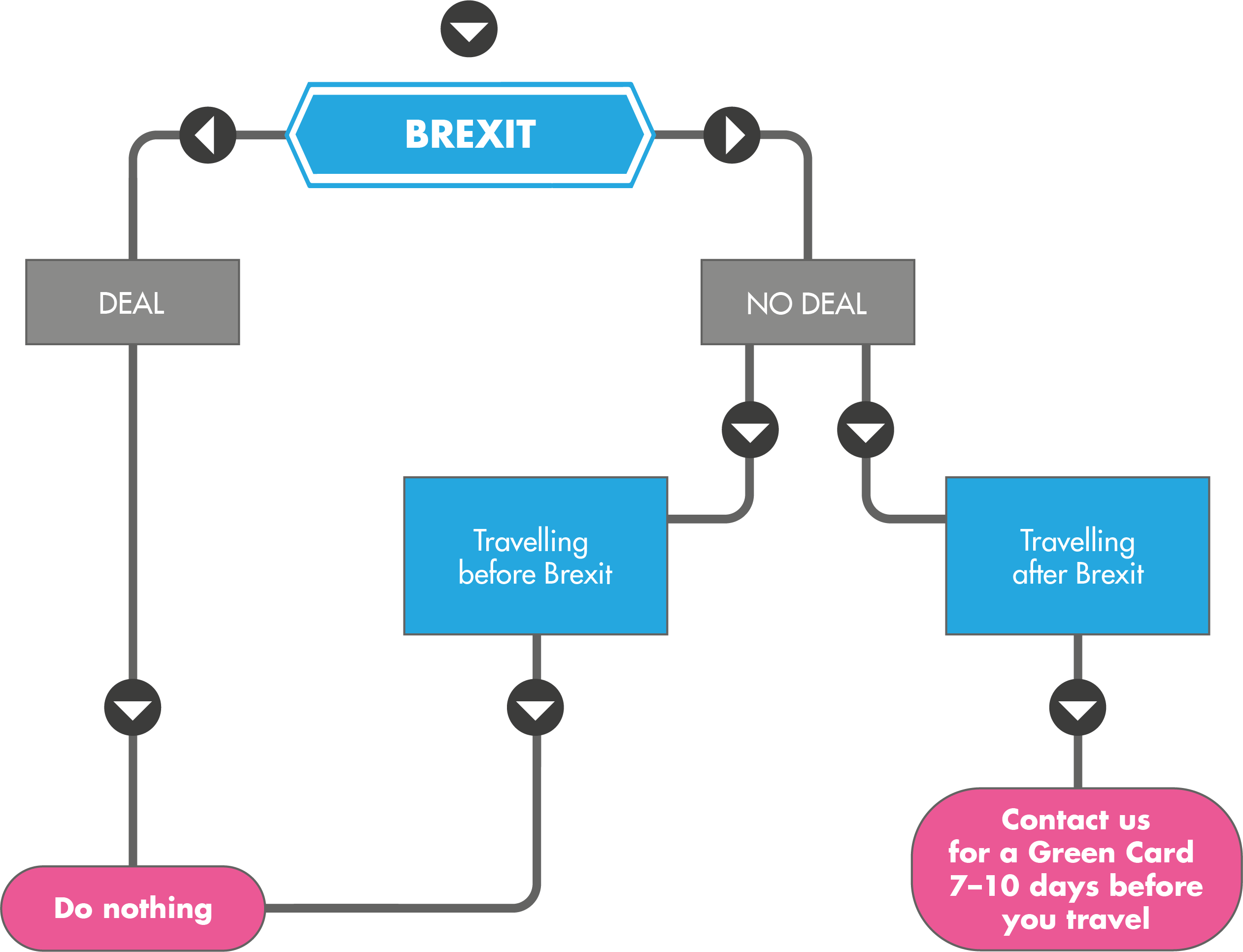 What is a Green Card and when should you ask us for one?
Basically, a Green Card is proof that you've got the minimum legal requirement for third party insurance. Please contact us 7-10 days before you want to drive your car in Europe and we'll issue a printed copy of your Green Card. You can order a Green Card online in My Account, or you can call us on 0345 045 2000. You can also request a PDF copy of your green card for you to print at home.
Where can you find Green Card updates?
You can find further updates on the Government website.
What level of cover do you have when driving in Europe?
The simple answer is Third Party Only, which means a Green Card doesn't include any cover for you, your belongings or your car. If you'd like to upgrade your cover to the same level you hold in the UK please call us 7-10 days before you travel on 0345 609 2570.
What are the Free Circulation Zone countries?
Andorra, Austria, Belgium, Bosnia and Herzegovina, Bulgaria, Croatia, Cyprus, Czech Republic, Denmark, Estonia, Finland, France, Germany, Greece, Hungary, Iceland, Ireland, Italy, Latvia, Lithuania, Luxembourg, Malta, Netherlands, Norway, Poland, Portugal, Romania, Serbia, Spain, Sweden, Switzerland (incorporating Liechtenstein), Slovakia and Slovenia.