Off
Looking to make a claim?

Don't worry, we're here to help you every step of the way. Contact us as soon as you're safe.
Need help at the roadside right now?
For 24hr accident recovery call 0345 604 3570
-50
On
If you need to make a claim that involves another vehicle...
Call us on


0345 604 3570
Outside of the UK? Call +44 141 847 0044
If your claim does not involve another vehicle...
You can claim online 24/7
Sign in to 'My Account' to make your claim
Select your Car insurance policy and choose 'Make a Claim'  
0
Off
If your claim does involve another car, this is the most important information we'll need about the other driver.
Phone number
Full name
Home address
Vehicle registration
Photos of the scene & details of witnesses are really helpful too
Off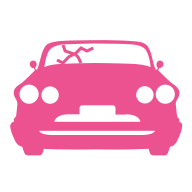 Open 24 hours
If your windscreen is chipped or cracked, you can claim online now
or if you prefer, you can call us on
0800 032 9082

Off
Got an Optional Extra and want to claim?