Lowering Car Day-to-Day Costs
Posted by
LStevenson
on
October 6, 2022
Your car can be one of the most expensive household outlays, with fuel fluctuations, maintenance costs, tax and insurance all requiring money from your monthly budget, but your car can be one of the most important parts of everyday life, enabling you to visit friends & family, getting you to work and taking you to holiday destinations to name just a few of its many positives.
The cost of living is on the rise – and with bigger bills and rising prices you may well be feeling a financial squeeze. We've put together this guide to give you a selection of ideas on how to lower day to day costs.
Combine trips
When you only have to go on a single errand or drive your car to one place you might want to consider other journeys you have planned that day or later in the week. Short trips in the car can pile up over the course of a week and when your car is stationary for a few hours or more the engine cools down. When you start the car back up again, you're going to be using a lot more fuel in the first few miles of your journey. Why not try and combine as many car trips as possible if you can? The journey will be longer, but you can use less fuel in the long run.
Reduce excess weight
There are a lot of items that are highly recommended to always keep in your car, including first aid kits, spare tyres, jump leads etc. It can be a hassle taking everything out and things build up over time. Cumbersome bits and pieces like items for the recycling centre, kids toys, bikes and tools can pile on the pounds and make your car much heavier than it needs to be. This can wreak havoc when it comes to fuel economy. Have a good look in your boot and see what needs to be there and what can be left at home.
Driving style
There's no debate over whether smooth is best when it comes to driving. Driving smoothly isn't just safer, it's the most fuel-effective way to be. Pushing the accelerator harder than you need to and late braking can be real fuel-thieves. Speeding up then slowing down are part & parcel of driving, whether that's on local roads or motorways, so keep it smooth wherever possible and your fuel use will likely drop.
Tyre pressure checks
When was the last time you checked your tyre pressure? Hopefully your answer was "in the last month", which is the recommended timeframe by the RAC. A lot of the time it can seem like an afterthought, but tyre pressure is incredibly important for your car's safety and lifespan. Also, if you're a champion of fuel economy, it should be high up on your list! Making sure that your tyres are inflated properly means that your car doesn't need to over-work on the road or use excess fuel to make it home. If you're not sure what your tyre pressure should be, try checking your vehicle handbook, or on the inside of the driver side door then use a tyre pressure gauge to check the pressure.
Keep it maintained
Showing your car some regular care is one the easiest ways to keep your fuel costs down. All it takes is some consistent maintenance. Keep your car in peak working order with regular servicing and oil changes. If you're taking care of your car's engine, it's going to run more effectively and be less greedy when it comes to fuel.
If you use a regular service centre to undertake your car maintenance, then you might want to check other local companies to ensure you are getting the best deal. Do bear in mind that if your car is still in warranty using the main dealer service centre might be required, as visiting a generic garage may invalidate it.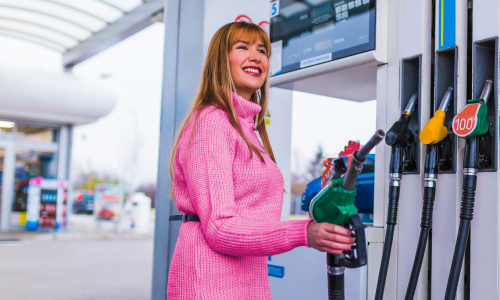 Shop around for fuel
Fuel prices can vary from station to station with supermarkets generally selling it at a cheaper price, so shopping around for the best price could save you over a £100 per year (based on the average car fuel tank of 55 litres with a saving of 4 pence per litre when filling up once a week). There are online websites that can give you the price differences in your area such as www.petrolprices.com. If possible, try to avoid motorway service stations to top up, as these are likely to have higher prices.
Plan your route
Going the extra mile can in some cases not be a positive, by not planning your journey you may find yourself travelling further than you need to, burning more fuel, adding unnecessary miles and increasing wear & tear on your vehicle. Sitting in traffic can also drain your fuel tank without making steady progress to your destination. If you can travel in less busy times or use your local knowledge or Google maps to bypass the queues, avoiding congestion could save fuel & time on your commute.
Cheaper parking fees
There are websites like Parkopedia which will show parking prices in the UK but you can also check local town & city council websites which also list the costs. If a city has a park & ride system you may find that the parking is considerably cheaper, but bear in mind you might have to pay an additional cost for the bus to the centre of town.
You might also be interested in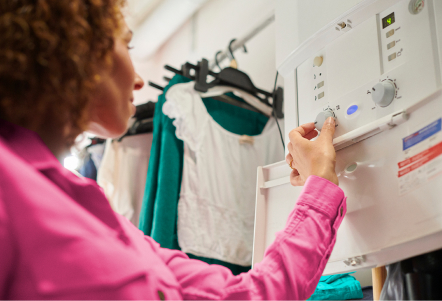 Lower your home running costs
Tips to help you save on day to day home running costs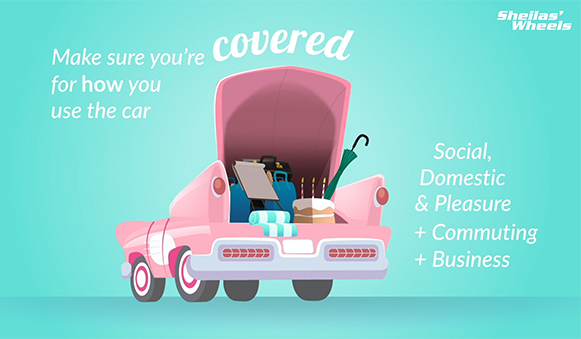 How to make sure your wheels stay covered
Did you know there could be times when your car cover may not apply? Fortunately our helpful caddy is here to help you understand when these might be.