 Sheilas' Wheels and Defaqto
Sheilas' Wheels Car and Home insurance policies are rated 5 stars by Defaqto!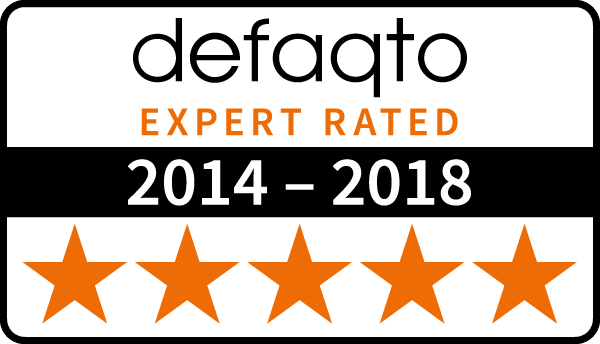 We're very proud of the quality of cover we provide for our customers, and we welcome you to get a quote with us. If you need more information, you can find out more about our insurance below.
What is Defaqto?
Buying insurance online, or over the phone should be just as transparent as buying something off the shelf, and that's where Defaqto comes in. Defaqto is a financial information business, which provides expert, independent Star Ratings from 1–5. Each Star Rating indicates the level of features and benefits an insurance policy has. You can use these ratings alongside your own research to help you get an idea of policy quality and if it's good value for money.
How do the Defaqto Ratings work?
Understanding how the Defaqto Star Ratings work is pretty simple. A rating of 1 Star is the lowest and is indicative of a very basic, no-thrills policy. A 5 Star rating is the highest rating awarded and means the policy has a lot of features and benefits. This policy would likely cost more than a 1 Star policy, due to the amount cover you would get. 
What level of cover should I expect from each Defaqto Star Rating?
You can probably work out what the differences are between a 1 and 5 Star policy, but what about the differences between a 2 and 3 Star policy? We aim to clarify what these differences are below:
1 Star 

A very basic policy with minimal features.

2 Stars

Still a basic policy but has slightly more features and benefits than a 1 Star rated policy. It's still regarded as below average in terms of what it can offer customers. 

3 Stars

This policy as you'd expect is middle range, and has an average amount of features and benefits. 

4 Stars

A policy awarded this level of stars is indicative of a good quality policy and contains a wide-range of features and benefits.

5 Stars 

This is the maximum amount of stars awarded, and is indicative of an excellent policy with a comprehensive amount of features and benefits.
Is a 5 Star Defaqto Rating important 
 
A 5 Star Defaqto Rating can be important, if you don't know much about what you're buying, as it can give you an idea of how comprehensive a policy is. But that said it's important that you base your decision on what you need and choose a product that's the best fit for your circumstances.
How are the Defaqto Ratings applied to different insurance policies?

Defaqto apply a robust methodology to work out how many stars a policy should be awarded. They take into account consumer research, features and benefits, as well as trends in the industry. To get into the 4 and 5 Star territory, a policy must meet 'core criteria'. This criteria usually consists of a set of compulsory features and benefits the policy has to include. For example, a 5 Star Defaqto car insurance provider must include courtesy car cover.
Do you need more information on Defaqto?
If you want to learn more about Defaqto please visit www.defaqto.com