Get the festival feels from home with our DIY festival tips!
Posted by
EHoganKeogh
on
May 14, 2020

Summer's just around the corner and while that might usually mean getting the glitter on and the wellies out for festival season, like so many other things right now, festivals have been cancelled or postponed until next year. But that doesn't mean you have to fully forego the festival fun…We've pulled together some great DIY festival tips, suitable for little ones and grown-ups alike: from facepaint and silly dancing, to… well, something for the kids as well! And all without getting stuck in the mud…
Line up your line-up…We're not talking musicians (although if you happen to have Ed Sheeran in your Zoom contacts, you may as well ask…), but your all-important assortment of party pals. Whether you're being joined by revellers you live with or friends virtually, you'll want to fill your festival family with all the best headliners, to reconnect and stay close while you throw some shapes and belt out beats.
Sort your set list…The great thing about a DIY festival where you're the DJ is a guarantee of nothing but Top Tunes (well, as far as you're concerned anyway!). Make sure you've got something for everyone, though - and give the crowd what they want. Or you might want to take your chances and share the banger burden amongst the other festival-goers – virtual or otherwise. And of course, if there are any budding popstars amongst you, this is their chance to take centre stage and shine.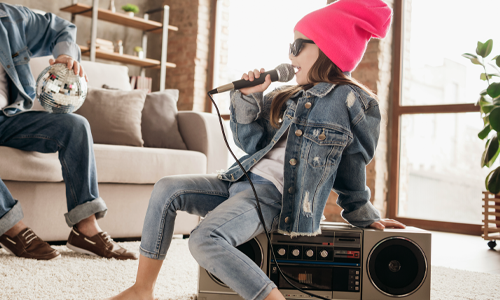 Deck the halls…Treat the Christmas lights to an early outing, dig out the torches and camping lanterns, rummage in the Halloween decorations for unused glow sticks…get the place looking totally lit! And why stop there? You could design line-up posters, VIP ticket passes and any other festival artwork you can think of to dot around the house. Then, for the piece de resistance, decorate yourself and make sure your virtual party posse do the same: big, bright colours, oversized sunglasses, wristbands, glitter and face paint, and you'll be all set for the first set. Just make sure you get it all off before your next work video call!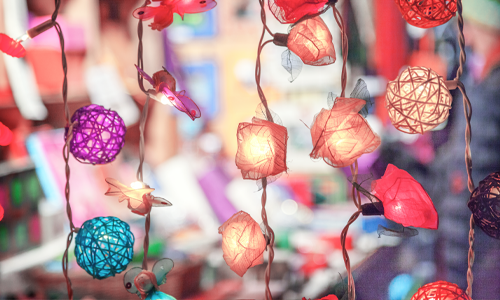 Feastival time…Partying is hungry work and no festival experience is complete without some outdoor-inspired eats. Whether you're lucky enough to get a barbie going in the garden or need to keep it in the kitchen, a selection of festival favourites like burgers, hotdogs, wraps or snacks could be the perfect accompaniments to those smashing pumpkins, black eyed peas, meat loaf or - for the braver amongst you - red hot chilli peppers!
Map it out…Put your festival 'on the map' by… well, literally putting it on a map. Even if it's just a floorplan of your home (spoiler alert: it will just be a floorplan of your home), make sure all the important sites are clearly marked. We're talking Main Stage, Second Stage, Campsite, Food & Drinks, Merchandise Stand… oh, and most crucially: Toilets (hopefully in a slightly better state than the usual ones you'd find at a festival!)
Drinks on the house…If you thought all the mixing would be limited to your DJ set, prepare to scratch that idea - because before you unleash your inner Calvin Harris, you'll first want to unleash your inner Tom Cruise (in Cocktail, where he's a bartender - although feel free to steal some of his living room moves from Risky Business, too). Get inventive with whatever fruity fun you can find around the kitchen and create your very own signature festival fizz or fruity mocktails. Fancy straws and DIY cocktail umbrellas optional (decorated sticky-notes on toothpicks unless you happen to already have a stash).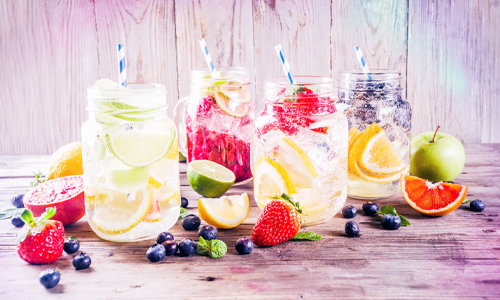 Create an in-tents atmosphere…There's nothing like spending the night in a tent after a hard day's partying to give you that proper festival feeling (…or just make you appreciate your comfy bed more). If you don't have a pop-up tent handy, it's great fun to just bundle up some bedding, pile up the pillows and make your own tepee or den. If you're in the living room, how about getting a virtual campfire going online or on your TV? You can find plenty of hours-long HD ones on YouTube, complete with crackling sounds – the perfect accompaniment to late night hot chocs, ghost stories or guitar strumming. If you're camping out in the garden, do remember to securely lock up the house behind you!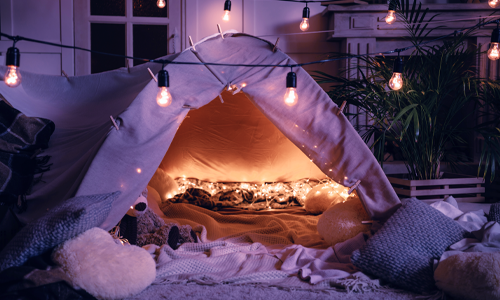 Stars in your eyes…A night under the stars might not be the most feasible option right now, but even the amateur astronomer can enjoy a spot of star-gazing thanks to the variety of websites showing you where and what to spot, how to recognise constellations and when to look out for shooting stars and other meteorological events. An absolutely stellar activity at any age.
Work out the best start to the day…Actually, that should be 'Workout: the best start to the day', because there's no better way to get the kinks out after a night in a tent like a good stretch and a sweat! There are plenty of great workouts you can stream free online to limber up the body and get the blood pumping ahead of a full day's festivities - the NHS Fitness Studio has videos for different levels, you can keep it light and bouncy with Joe Wicks, and even Mr Motivator's back for those of you keeping it old school! Plus, once it's over you can cheat and have a proper shower - unlike at an outdoor festival!
Run out of steam? Then stream! If you don't fancy putting in too much prep, never fear: we've got you covered. For a low-faff alternative, why not leave it to the pros and simply stream a virtual festival straight onto the TV or computer? Keep an eye out online for upcoming live festivals, listen to playlists of the acts who would've played at Glastonbury, or replay any you might have missed like Lady Gaga's One World: Together at Home, Camp Bestival's Stay At Home Easter Sleepover, or Defected's Virtual Festival. Then just sit back and enjoy!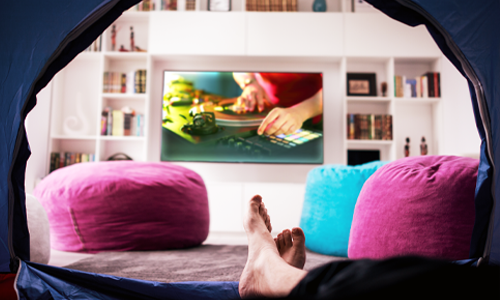 However you choose to do it, we think it's well worth mixing things up and bringing a little bit of festival fun into your home this summer. We're already picking out our Sheilapalooza! outfits. Now, where's that pink glitter...?
 
You might also be interested in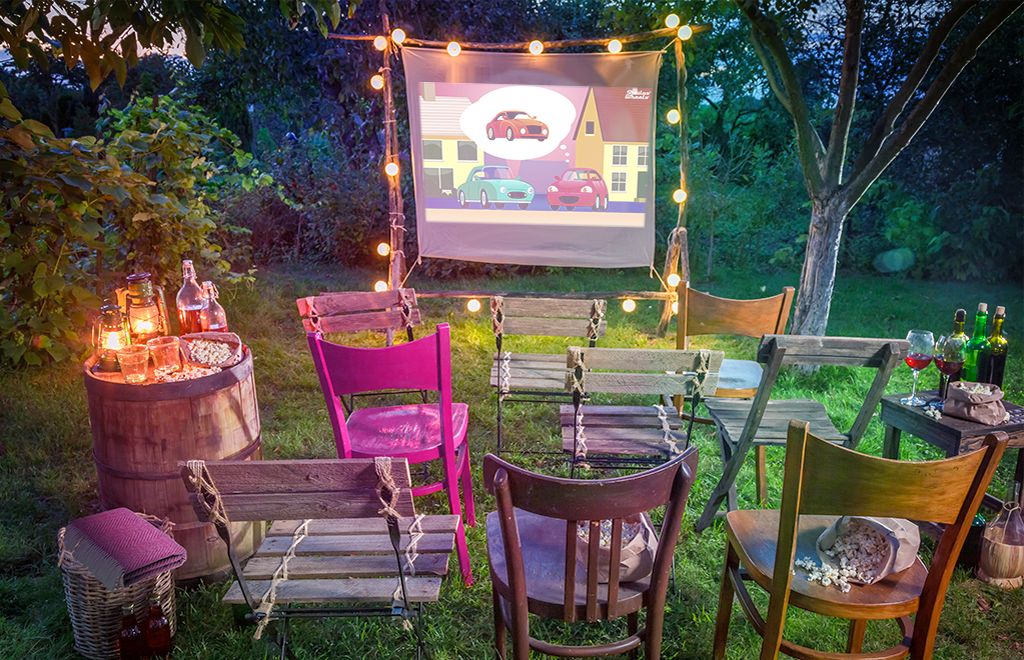 Get your garden summer ready
Transform your garden into a summer paradise - no green fingers required!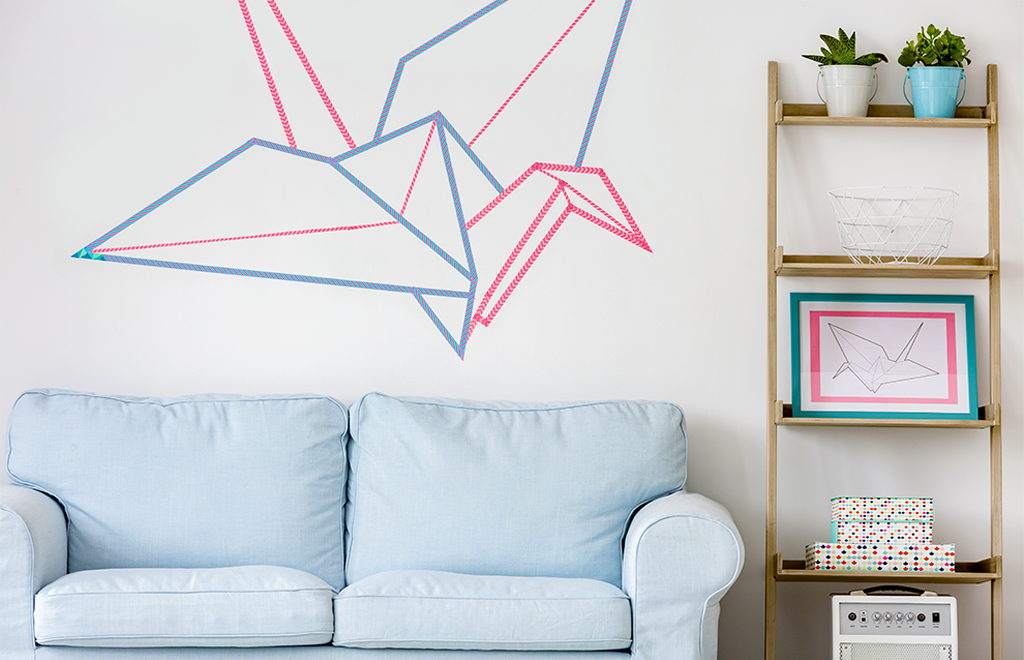 Quick and easy DIY wins
We've found some simple and creative DIY ideas you can (carefully) nail within a weekend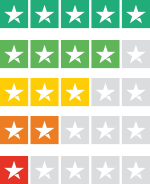 We'd really like to hear your views
Let us know how we're doing – after all what matters to you, really does matter to us.