Top tips to keep that post-holiday vibe going
Posted by
LStevenson
on
August 30, 2018

It's all too easy to jump straight back into the deep end with your full routine and To Do lists. But rather than throw
away all that summer glow you've built up, here are a few fun ways to keep a post-holiday vibe for longer and bring
all that sun-kissed positivity into your everyday.
Aim for a smooth landing
Ease back in and be kind to yourself, by prioritising the nicest tasks first (create a holiday album of all those epic snaps you took). OK, so the fridge might smell a bit funky because you forgot to clear it out before you went away, but it can all wait just a little longer.
Take a half day
Get a head start on the weekend by leaving early on Friday, mitigate a Monday by arriving at lunch time or cut the week in half with an early Wednesday finish. It won't just make your day, it'll make your whole week feel shorter and more manageable.
Break a sweat
Increasing your heart rate releases mood-boosting endorphins, but it's way easier to get out of bed on a sunny morning than a dark and cold one. So don't leave it for New Year resolutions - try to start new exercise habits now before the weather truly turns…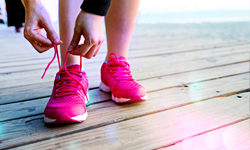 ...then relax!
Make an effort to build breaks and relaxation into your daily routine, rather than reserving everything for the holidays. Your hols should be extended periods of relaxation - not recovery from the rest of your life! Relaxation is something you can look to achieve without having to go away. Don't forget to enter our prize draw for a chance to WIN an outdoor hot tub so you can relax outside whatever the season!
Small indulgences
Another thing summer gives us is a feeling of permission. It's fine to eat that ice cream, read that trashy magazine or book, or just do "nothing". Give yourself license to indulge occasionally without guilt in the post-holiday period.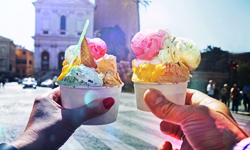 Feng Shui your workspace
Getting back into things with a clear desk and an open mind will make the transition into work-mode feel easier. We spend a lot more time outside with nature over the summer, so try to bring some of that in with a small plant or (and OK, this one sounds a bit silly but we tried it and kind of love it), put a sample square of artificial grass under your desk, then slip your shoes off for the occasional clandestine bare-feet-on-summer-lawn feel all year round!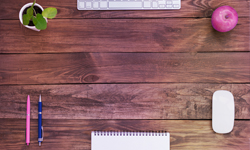 Stay positive
Keeping the positive mental attitude you built up on holiday is essential, so we thought we'd help you find the upside to the weather going downhill...
Click here to see our reasons to be glad the summer's over!
You might also be interested in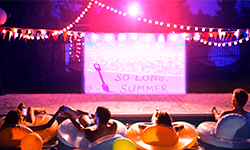 Wave goodbye to summer in style
Instead of feeling blue, why not celebrate the end of summer?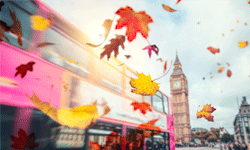 Reasons to be glad summer's over!
The sun has set on summer... here's why we think that's great!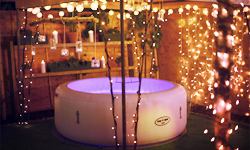 Win a hot tub to get the party started!
Head over to our Facebook page to enter