Valentine's Day, how to do a lockdown date in style
Posted by
emma.sewell
on
February 11, 2021

Valentine's Day is a day for being all lovey-dovey. But what can you do in lockdown when you can't go out with your loved one, can't be with that special someone or just want some well deserved me time?
Here are some lockdown friendly ideas to spark those fuzzy feelings this February 14th.
Indoor picnic
Get the checkered blanket and the wicker basket out, it's time for a feast. Scotch eggs, finger sandwiches, strawberries and cream… there are so many things you can put in your picnic baskets as a yummy surprise this Valentine's Day. Treat yourselves to a spread and set up your own picnic area.
Find a space on the floor for your blanket and basket of goodies, find an outdoorsy playlist and enjoy together - be it in person or on a video call. If you've got a back garden you could even venture outside with it, but check the weather, thermals might not be the outfit you had in mind!
Cook a meal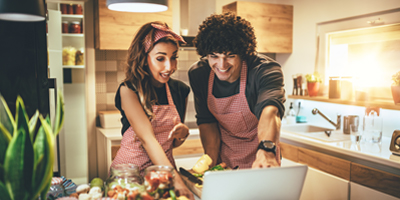 Pick your favourite ingredients and find a brand new recipe. Even if you cook like Gordon Ramsay you can always brush up on your skills, why not teach them to your other half and cook a meal together? Don't worry if you're not that gifted in the kitchen though, find yourself some cooking videos online and teach yourself as you go.
To complete the fine dining experience set up a spot to eat with your fanciest plates, glasses, soulful tunes and some candles. (But safety first, remember not to leave your candles unattended if they're lit.) Get dressed up in your posh frocks and fancy attire, and sit down to eat the amazing meal you prepared… and definitely don't think about the washing up, that can wait until tomorrow.
If you're always rushed off your feet clearing some time to cook yourself a slap up meal can be really relaxing (and, as you're already at home, you can head straight for an after-dinner nap if you fancy one!).
Game night
This might not be one for folks with a competitive streak! Set up a game night, get out the playing cards, board games, or even your games consoles, and face off against each other in a battle royale! If you fancy playing for high stakes what about no washing up for a week, or getting to pick the next date night?
If you're stuck in on your own and can't see your friends, family or significant other, why not set up a virtual game night? Test your general knowledge with a quiz, go retro with some Charades or set up your consoles for some online gaming.
Spa night
Everyone deserves to relax with some pampering. Have a toasty warm shower or soak in the bath and then get into your cosiest pjs. Put a face mask on, add some cucumber slices over the eyes if you're feeling fancy. Why not give yourself an at home mani-pedi?
Use some of those fancy lotions and potions you've got in the cupboard, throw your hair up in a towel, put your feet up and drift off to the sound of your diffuser filling the room with a lovely smell. *sigh* relaxing.
Virtual touring
Missing getting out and about? Treat yourself to a bit of culture with a virtual tour. Visit some of the world's most famous museums, like the National Gallery, the Louvre and the Metropolitan Museum of Art, online whenever you want. Or you can even visit the San Diego Zoo.
If you fancy seeing a bit more of the great outdoors, without the rain and the achy feet, you can head over to Google Maps for a walking tour. Check out these top picks from Lonely Planet.
Movie night
Lights, camera, action! Had a film in your watchlist for yonks? Your best mate been raving about a movie you have to see? Get your favourite cinema snacks, turn off the lights and enjoy a night in at the movies… without the other noisy cinema-goers!
You can even set up watch parties on some of your favourite streaming sites to share the experience virtually. Set a time, pick a movie, it's a date! (And you didn't even have to leave the house.)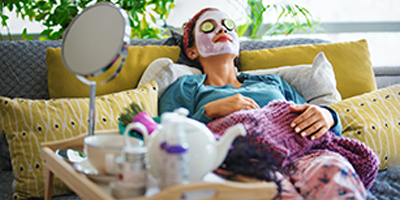 You might also be interested in...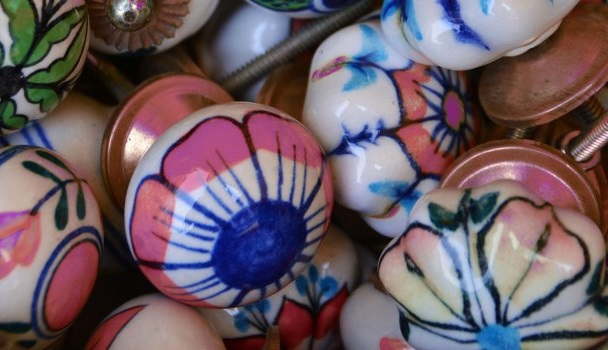 Looking for some D.I.Y. inspiration?
Fun and funky ideas to bring a unique feel to your home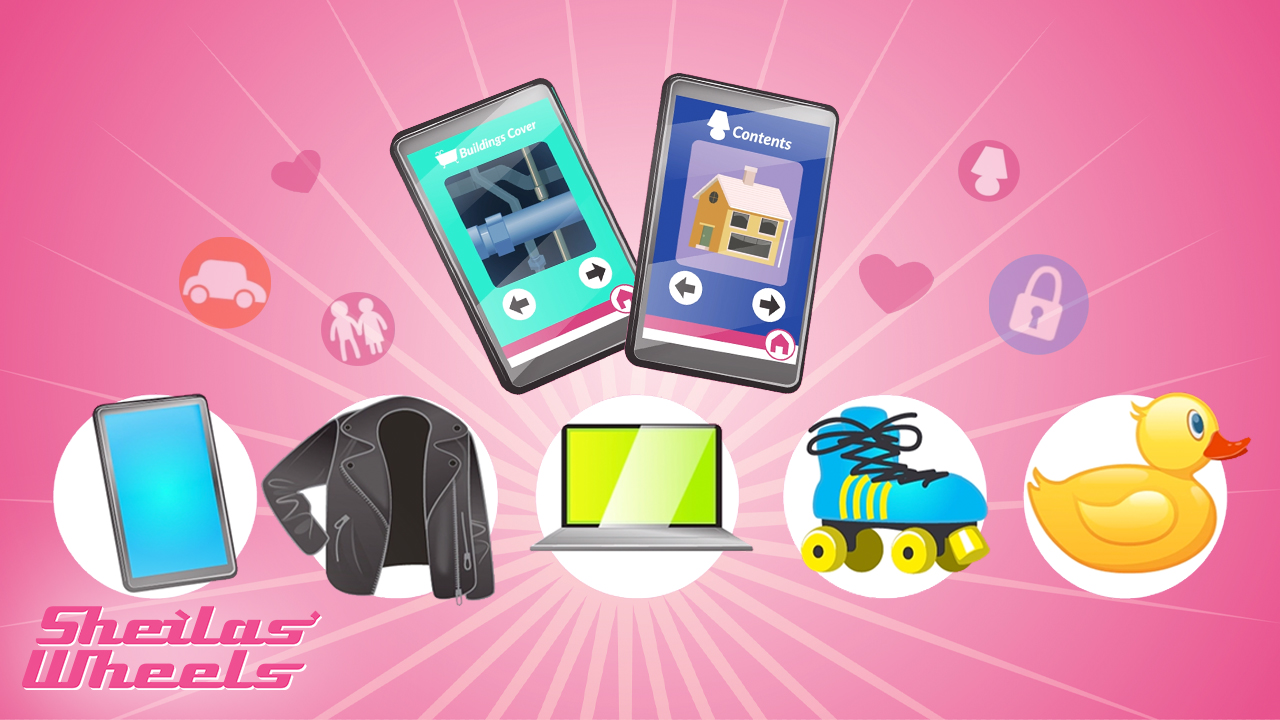 Home Insurance - what's your type?
Check out the different types of cover we offer in our handy video