Top security tips to keep your Christmas merry
Posted by
EHoganKeogh
on
November 21, 2019

Do we love the holiday season? You bet we do. All the family festivities, a bit (ahem) of guilt-free overindulgence, and being able to lounge around in our PJs for days on end!

Sadly, not everyone shares our Christmas spirit. So now's a top time to up-the-ante on security and stop someone other than Santa sneaking in! Thieves will be keeping a beady eye on all sorts of things – pressies inside homes, properties being empty while people visit loved ones, and everyone being a little more relaxed and off-guard than usual.

So, to help make sure you stay jolly (not sorry) this holiday, we've put together our top security tips for the festive season.

Top security tips to help keep your Christmas merry.
Flash the bling – not. Tempting as it is to show off your tree and beautifully wrapped gifts to passers-by, you really should hide valuables from view and keep curtains drawn at night. The same goes for your car. Rather than leave pressies on seats while you're dashing around for last-minute bargains, lock them in the boot as expensive-looking and easy-to-carry items are all too tempting. More importantly, you won't be insured if anything that hasn't been locked away gets stolen from your car.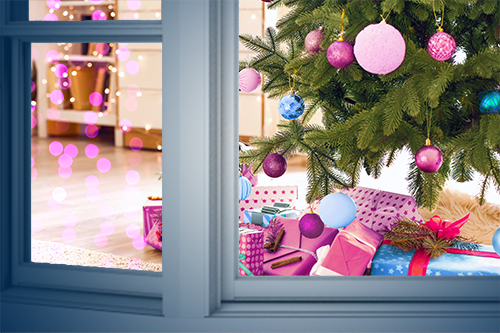 Don't give robbers a helping hand. If you've been decking your home with boughs of holly (or pink lights) outside, don't leave ladders and tools lying around as they could be used to help someone break-in (and they could even get nicked). And don't even think about leaving a spare key under a plant pot by the front door for visitors – as someone less welcome might find it!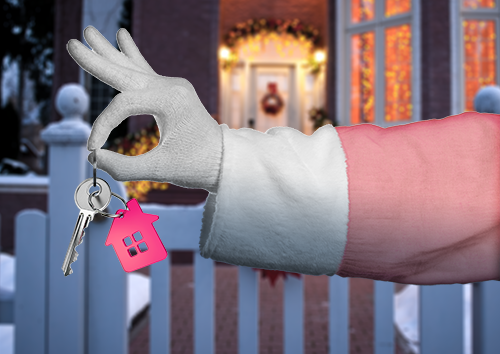 The only thing certain about winter weather is it's unpredictable. So make a note to secure or pack away anything big in the garden, like chairs, tables and trampolines. It's also worth checking things like roof tiles, walls and external pipes to see if anything needs fixing (and get your boiler serviced) before the bad weather hits. For more comforting home tips, watch our video here.
Setting timer lights is a bright idea. Whether you're going away overnight or for a few days, use timer lights as they make it look like someone's in.
Share the gift of… your driveway. While you're away, let a few different neighbours know you'd be happy for them (or visitors) to park in front of your house. It's a win-win. It'll look like someone's home and you'll get in the neighbours' good books.
Don't make a song and dance packing your car. If you're heading off for the holidays, be as discreet as you can so you don't advertise you're going to be away. Also, make sure you lock your car (yes, we know it's a pain), between trips to and from your home with bags and pressies.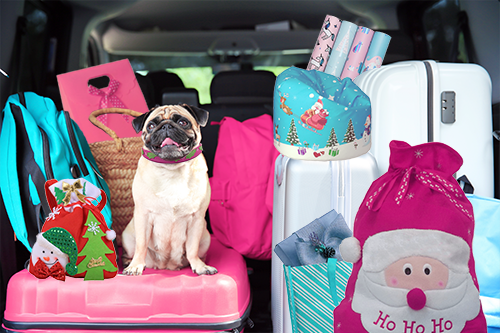 Sensible seasonal social sharing. Be selective with your social. We all want to spread tidings of joy (and show off what Santa brought us), but it's best to put off publicly broadcasting your holiday shenanigans while you're away as it 'tells' people you're not home. Save it 'til you get back – simple.
They're your personal belongings – keep them that way. Opportunist thieves love busy shops, so be extra careful with your personal stuff as they're only covered by our Home Insurance in your home unless you've bought our Personal Possessions Cover too. If you have, you'll be covered for accidental loss, damage and theft when you're out and about. Good to know.
What was in that big, shiny box? Avoid leaving packaging for expensive items outside with the recycling as it's a sign that your house might be full of goodies. Tear up boxes or turn the packaging inside out instead. Better still, put it out just before the recycling's collected.
It's better to be safe than sorry. Before you forget, check you've got enough contents cover so you're protected against the unexpected. Also, make sure you specify any new valuables – especially if Santa's been generous this year! For Sheilas' Wheels Home Insurance customers, that's anything worth £1500 and over, or bikes (and accessories) over £500. If you're not with us, check what cover your current policy provides.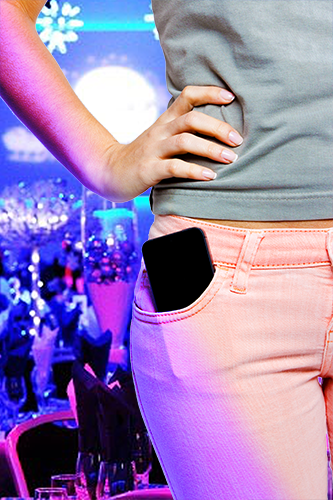 Did you know that during the period of four weeks before and after a religious festival your household celebrates, we automatically increase your contents cover by 15%? This is to cover gifts and food bought for the occasion – a little extra pressie for our Sheilas!
You might also be interested in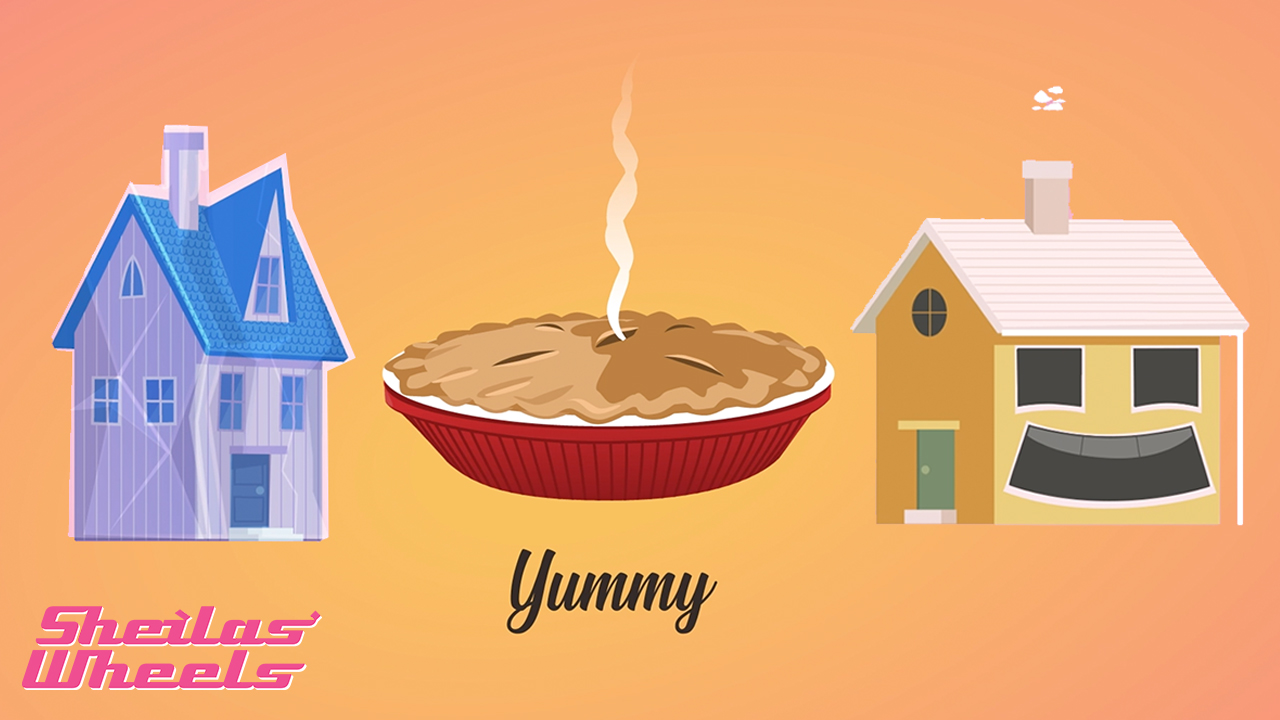 Easy-as-pie winter home tips
Get prepared for the wintry-fresh weather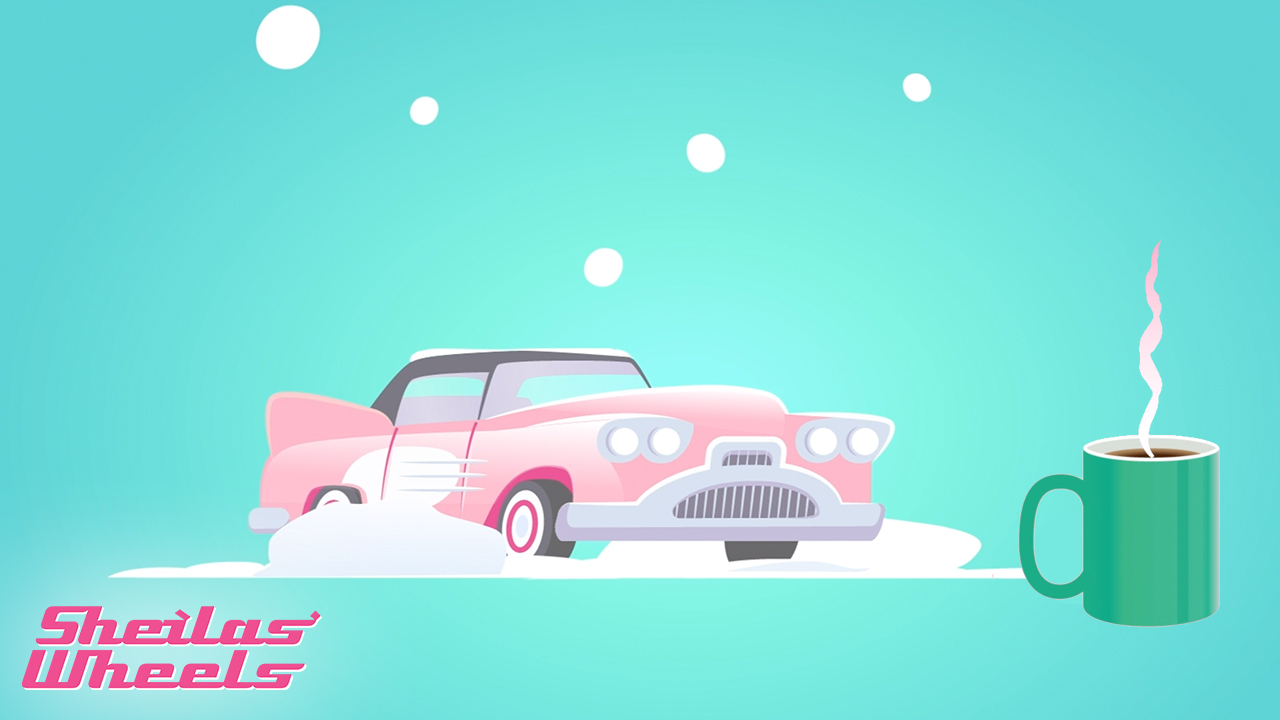 If you HAVE to drive on a snow day
Check out the ways to stay safe on those icy roads in our video