How to clean your car
Posted by
emma.sewell
on
April 26, 2021

Rub-a-dub-dub, time for a scrub! It's not just us drivers that like a good scrub up in the shower, our cars love it too.
You might already know that you can get in trouble for driving a car that isn't roadworthy. But did you know that having clean windows and mirrors is also on the list of things you should check on your car?
Here are some top tips on how to clean your car and why it might be a good idea to do it a bit more regularly.
Cleaning the outside of your car
In a perfect world the rain would be enough to wash our cars but we all know it's not. So what are the basics for that shiny new car look?
1. Rinse off your car
Start by giving your car a quick once over with the hose or a bucket of water as this will get off some of the grit that's hanging around. You definitely don't want to be scrubbing that over your car.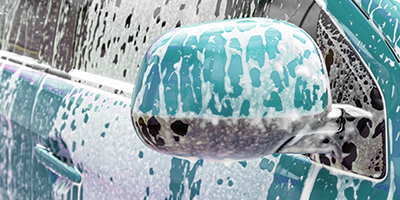 2. Trip to the salon
You don't have to ask your car where it's going on its holibobs, but it's worth getting some shampoo that's made specifically for cars. Just like your own shampoo can protect your hair and make it shine this is just what your car shampoo can do for your paintwork. Remember to clean your wipers too so you're not messing up your sparkly finish.
3. Rinse again!
Get those suds off the car and check you got all the dirt out of the nocks and crannies, if not, you'll probably need to rename this point "rinse and repeat".
4. Sheilas' Wheels
Or just your wheels if you're not called Sheila! Roads are covered in dirt, loose tar, and in the winter months salt off the gritted roads, and those poor wheels go through it all. If there's lots of gunk on your alloys look for a cleaner that's designed specifically for wheels, it'll help loosen up all that grime.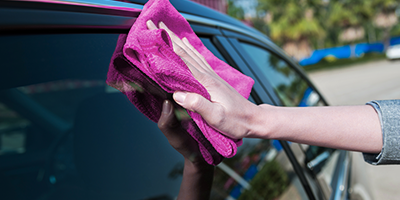 5. Crystal clear windows
Your shampooing should have removed most of the dirt. Now get yourself a microfibre cloth and some glass cleaner and make them sparkly and streak-free.
Remember to clean your windscreen wipers! Dirt from the road can settle on the wiper blades where they touch the screen. If they're not cleaned, all that dirt and grit could ruin your hard work, as well as potentially damaging the windscreen or the wiper blades.
Don't forget the inside of your windows and your mirrors too!
Cleaning the inside of your car
Are you forever leaving coffee cups and car park tickets in your cup holders? How about muddy footprints and paw prints after a dog walk? Now, let's get the inside of your car as spick and span as the outside is!
1. Out with the old
Clear out all that junk. Put the empty plastic bottles in the recycling box, clear out the coins from the cup holder and say goodbye to all those receipts. Make sure you check the pockets in the back of your seats too, especially if you've got kids, you'll never know what you might find!
2. Unwelcome mats
Careful taking your car mats out, make sure you shake off all the dirt outside the car (and away from your beautifully clean paintwork). Give them a scrub down if they need it and leave them to dry.
3. Dirty surfaces
Give everything a dust and then wipe it over with a cloth and some cleaner. No more sticky rings from that drink you spilt and no more grubby fingerprints!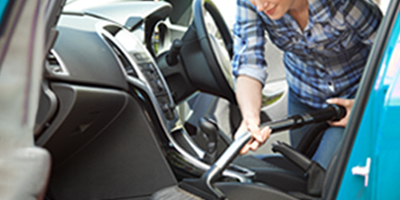 4. Hoovering sucks
It can be a bore, but give your seats, floors and boot a going over with the vacuum cleaner. You won't regret it, you'll probably be shocked at the amount of dirt it picks up. Once it's looking shipshape remember to put your lovely clean mats back in.
If you're anything like us, you might be a bit soggy by the end, but just remember how fancy your car will look after you've cleaned it!
While we can't help you clean your car, we could help you and your car if the worst happens. Check out Sheilas' Wheels Car Insurance and Breakdown Cover to see what benefits you could get as a Sheilas' Wheeler. Already a customer? Log into My Account any time online where you can check your policy, change your details, or even make a claim.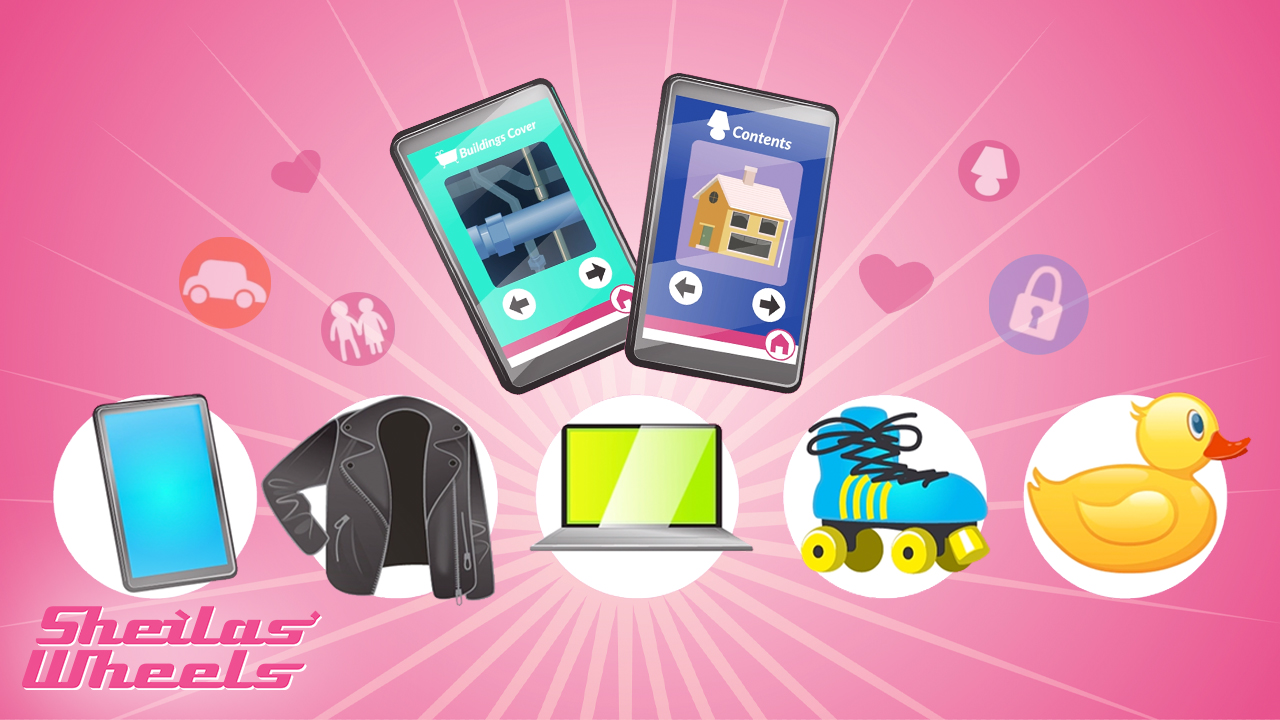 Home Insurance - what's your type?
Check out the different types of cover we offer in our handy video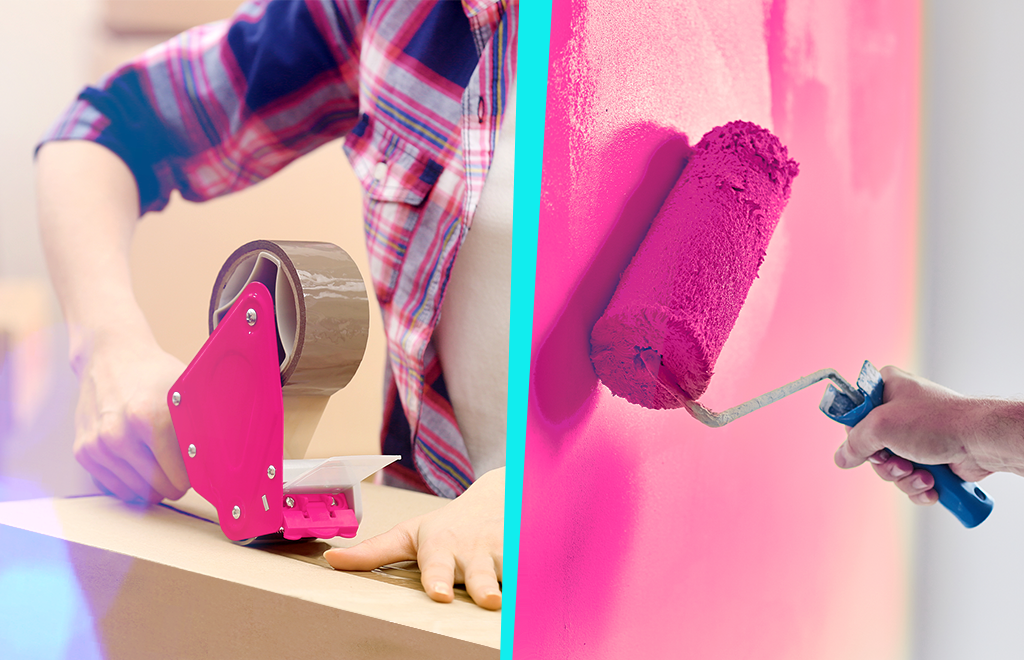 Moving or making home improvements?
Make the change hassle free - get the low-down on how it may affect your cover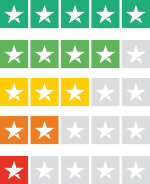 We'd really like to hear your views
Let us know how we're doing – after all what matters to you, really does matter to us.