Extending your home - what you need to know
Posted by
LStevenson
on
April 26, 2023

Running out of room at home but really don't want to move? Building an extension could be the answer. It's not quite as easy as just popping some stairs up to the loft or building an extra room out the back though – there's lots to consider, from the planning required and the type of extension you'd like, to just how much the work could disrupt your lifestyle. To help you decide whether it could work for you, and give you info on what you need to tell your insurer, here's our handy guide.
Before going ahead, is it financially worth it?
Every property has what's known by estate agents as the 'ceiling value', which is the maximum amount that it will likely sell for, no matter what updates or changes are made. This often relates to the area the house is in, and is also sometimes known as 'outgrowing your street'. Take a look at the average house prices on your road, and think about whether the cost of building the extension would take you well over this amount – if it does, it's unlikely the work is going to add a lot of value to the property, so you wouldn't 'make that money back' when you sell. This might be something you're not too worried about, but it's a good idea to consider it before getting too far into your plans.
Planning
Once you've decided to go for it, you need to research any planning you might need. There are two main types, but some others you might need to consider too. The best thing to do is get advice from a good architect or your local planning authority, as they should be able to give you full details of what's needed.
Permitted development
This applies to work which doesn't need a full planning application. What you're allowed to do under permitted development varies from home to home, as things such as the type of property, size of extension, and any conservation areas will all affect it. Don't forget you'll still need to make sure your plans meet building regulations even if you don't need full planning, as you might need to get Building Control to inspect and sign off your work. Your builder should be able to advise.
Full planning permission
If your plans don't fall into permitted development, you'll need to submit a planning application. An architect or structural engineer are definitely worth using here, as they can help make sure your designs and drawings meet planning and building regulations, and reduce the amount of resubmissions that may be needed.
Other types of planning permission
There are other types of planning consent that you might need to think about too:

Household planning consent
Outline planning consent
Reserved Matters
Listed building consent
Advertisement consent
Lawful development certificate
Prior approval
Removal/variation of conditions
Approval of conditions
Consent under tree preservation orders
Non-material amendment of an existing planning permission
As well as the above, if your property is in an Area of Outstanding Natural Beauty, you'll have further restrictions around home improvements. You can check this by contacting your local planning authority.
Types of extensions
Loft conversion
If you've got a good amount of loft space, going upwards instead of outwards can be a fairly straightforward way to get some extra room. Think about how much standing room you've got, where you could put windows in, if you need to relocate anything like the water tank, and, of course, how you'd fit in stairs from the floor below. If your loft is quite small or the pitch of the roof is too steep, you could think about a dormer loft, or changing the roof structure, but this is of course a bit more complex, so likely to cost more. Oh and one more thing – if your loft is full of Christmas decorations, old newspapers, your suitcases and other 'stuff', think about where that's all going to go instead!
Garage conversion
If you're not keen on changing your loft but have a garage you're not using instead, this is another way to add more space without the need for an actual 'build'. Depending on the size and shape of your garage you might be able to split the space into two, such as a study and snug area, or a guest suite of a bedroom and ensuite. You'll need to make sure the garage is converted properly with the right insulation and ventilation. And, once again, if you use your garage for storage don't forget anything already in it will need to be relocated – if you've got enough room, you could always leave a small section for storage space.
Building onto the existing footprint of the property
This is where it begins to get more complicated. An architect is often very useful here as there are lots of things to consider – at the very least you should take their advice on whether you need full planning permission. The flow of the new rooms, how they work with the old layout, and how the property's going to look from the outside are all things you need to think about and make sure you get right before committing to the work. It's much easier to plan properly first than have to change things halfway through. Try and think about how you want to use the space long-term too. For example if you think you may need more bedroom space in a few years and budget allows, it'll probably be more cost effective to go straight for a double storey extension.
Side Extension
Some properties, particularly Victorian or Georgian builds, have a side alleyway which, if not used and not a right of way to anyone else, could be a way to extend out to the side of the property. You'll need to check if full planning is needed for this, and also bear in mind that older properties may be listed. If they are they'll have more specific restrictions around what can and can't be changed.
Sunrooms
A sunroom can be a lovely, bright addition if you don't need a more private space such as a bedroom or bathroom. While they're similar to a conservatory, a sunroom is built as an extension, so it has a full roof and can be connected to the central heating, so it doesn't get too chilly to use in the winter.
Build considerations
As you can imagine there are loads of things to consider to keep your build going smoothly. Some of the most crucial ones are:
Use a qualified builder
Everyone's heard a story of a dodgy builder and a project gone wrong – you don't want that to be you! Get several different quotes, ask for examples of previous work, and references from previous and existing clients. If friends or neighbours have had work done ask for their recommendations, or check out neighbourhood Facebook groups. Make sure you're likely to get on with the people working on the project too – your build could take weeks or even months, so you need to make sure you're comfortable with each other.
Through rooms may or may not work for you
This means a room you can only get to by going through another room. So a bedroom and an ensuite are great with the bedroom as a through room, but if you're building two new bedrooms, this might be a bit more awkward for the person trying to sleep in the through room…!
Use the right materials
By this we mean making sure your extension works with your existing home from the outside, and complements the original build. It doesn't need to be the same – some contrasting materials can really work together. Getting some professional advice before submitting plans can be a really good idea here, as it can be hard to visualise the finish if you're not used to it.
Don't forget your budget
While you'll have a budget for the build, having some contingency funds in place is a really good idea – just in case!
Living through the build
So now comes the 'fun' part – the build starts! Unfortunately this can cause some disruption for a while, so planning ahead to minimise this can really help reduce the stress it might cause.
What to expect:
Cold – especially if your roof's being taken off for a loft extension, or if you're having the work done during winter
No water – if your tank needs to be moved, or a lot of plumbing needs doing, you might be without water for a while
No bathroom or kitchen – if these are affected by the build, cooking and showering might become a problem!
Mess, dust, dirt, noise, and a general building site! If your build is big enough for this to be the case, you might need to think about how to keep everyone safe, especially small children and pets
Options:
Moving out for a while could be an option, especially when the project gets really meaty and disruptive. Friends or family could be an option, or a short term rental may work better for you. Make sure you check your home insurance as you may need to inform your insurers if doing this.
Coincide the major disruption with a holiday.
Keep one room clean, tidy and free from building work as a retreat from the chaos.
Craving a hot shower? Try family, friends or even the local gym.
Don't forget to tell your insurers
Before you commit to any work, give your home insurance documents a good read, or give your insurer a call to check your cover. Many policies will have restrictions around what types of work are covered – you might even need to get specialist insurance in place for the build. If you're going to move out and leave the property unoccupied for a period of time they'll need to know about this too.

Don't forget once the work's all done and dusted to update your cover, adjusting your contents sum insured if you've bought additional furniture, and letting your insurer know if the number of bedrooms have increased.

Whilst you should tell your insurers you are having work carried out it is equally important to check with your builder that they have adequate insurance in place - if something goes wrong with the building work and causes damage to your property you need peace of mind that this is covered - whilst doing this, check that the builder has liability cover in place.
You might also be interested in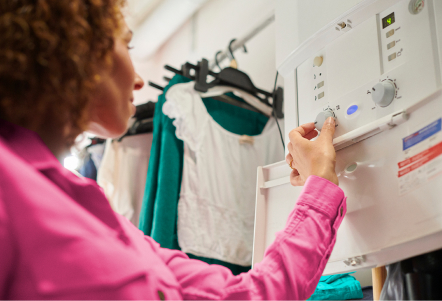 Lower your home running costs
Tips to help you save on day to day home running costs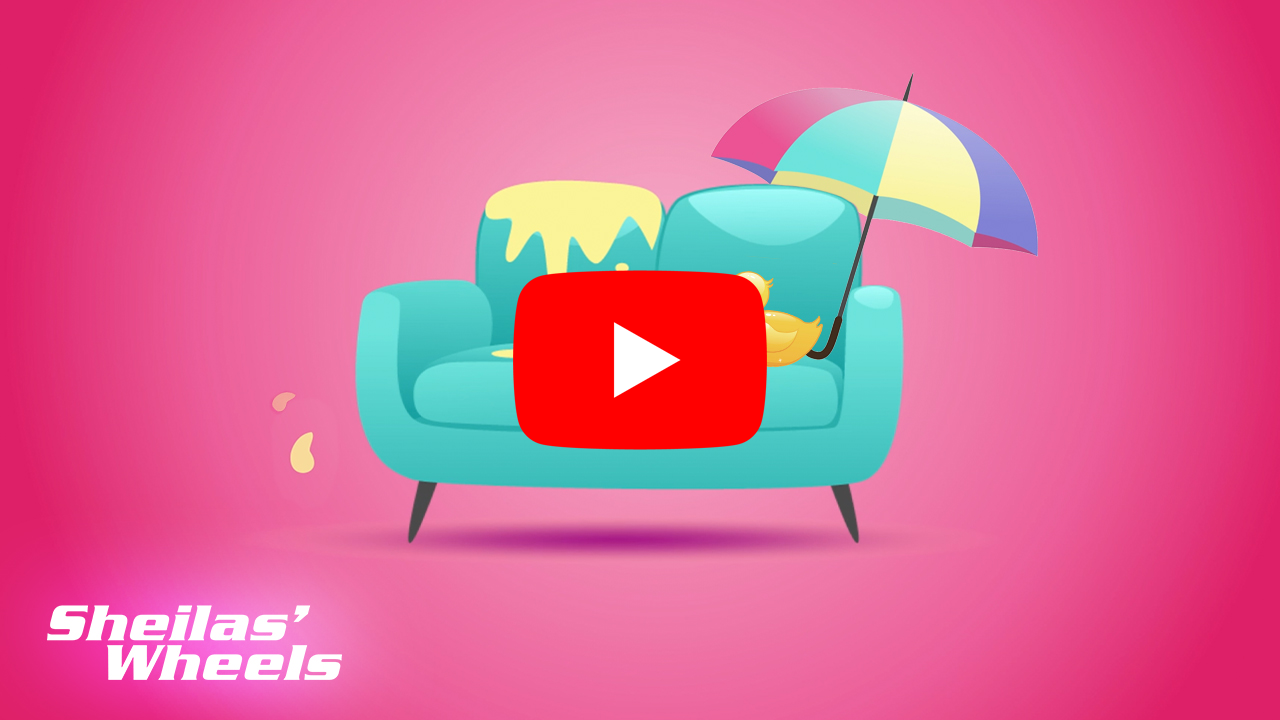 How you can make sure your home stays covered
Find inner (surance) peace with our top tips.