How to be prepared incase of flooding
Posted by
emma.sewell
on
January 19, 2021

If you're worried about a flood, it's sensible to be prepared.
First on your list - stop trespassing water getting in
Doing whatever you can safely to stop water getting in your home should be the first thing you do. Sandbags are the best thing to use to protect doorways but filling rubble sacks with garden soil could also do the trick if they aren't available.
Keep an eye online and an ear to the radio
Weather websites and local radio stations will have regular updates, and you can sign up for flood alerts for the latest alerts in your area.
Everyone should know how to turn off the gas, electricity and water
As you'll need to turn off your utilities if you are flooded, please take a few minutes to show everyone at home how to turn them all off.
Think for a moment – have you got everything covered?
Make sure you've listed any expensive items in your insurance docs. For Sheilas' Wheels customers that's specified items worth £1,500 and over (or bicycles and accessories it's £500 and over).
Just made a cuppa? Unplug the kettle
To save time if your home floods (and because electricity and water do not mix), you should get into the habit of unplugging things like kettles, hairdryers, TVs and laptops when they're not in use.
Moving stuff – inconvenient, but important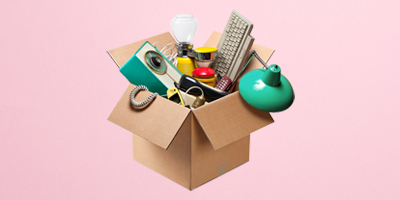 Getting electricals and furniture upstairs if possible while you've got time is a good way of protecting things, but if they're too heavy to shift try raising them off the floor with bricks or wooden blocks.
Passports? Birth certificates?
Some things can be a real pain to replace if lost or ruined. Collect up your vital papers and documents (handily, Sheilas' Wheels Insurance documents are stored online in My Account) and put them out of harm's way.
Don't forget about your treasured items
You'll always have memories, but if sentimental belongings are damaged they could be gone forever. Ask everyone to gather their precious things (such as family photos and letters), pop them in a watertight bag and store it somewhere upstairs.
Get your camera out
Lots of things could get damaged if you're flooded, so it's worth taking a photo of anything and everything in case you do need to make a claim.
Get kitted out with a Flood Kit
If it gets to the point you need to leave the house, get a kit sorted, this should include warm and waterproof clothes, wellies, blankets, a torch (plus extra batteries), drinking water, a first aid kit, rubber gloves, vital medication and a mobile phone. And if you've got one, a portable phone charger or power bank would be good too - so you can keep your mobile charged.
Have fresh water at the ready – just in case
Fill plenty of big things with clean drinking water – it could be jugs, pans, containers, large bottles…
Got a spare 2 minutes? Move your car if it's safe to do so
If you have the time it's worth parking your car in a handy spot on higher ground, but only if it's safe to.
Pop round to see if next door's in-the-know
Your neighbours will appreciate you popping your head round the door to make sure they know there's been a flood warning. They'd appreciate it even more if you told them how you're preparing and even gave them a hand yourself, especially if they're old or vulnerable.
Concentrate on being safe if your home's flooding
Stay safe, stay calm, stay warm
If you don't feel safe, find safe shelter immediately – it could be upstairs in your home or on higher ground outside. The thing to remember is, don't walk, swim or drive through flood water as you never know how deep it is or how fast it's flowing. Plus, you might not know what's lurking below the surface. If you're in danger and can't safely leave your home, call the emergency services.
Gas, electricity, water – turn them all off
If your utilities are still on when the flood water rears its ugly head (and you have time to do so), shut them off at the mains, as long as it's safe to.
Electricity + water = dangerous
Touching any electricity sources (even if the electricity's been turned off) when you're standing in water is a definite no-no.
Keep in-the-loop with the latest news
Knowledge is power, as they say, so try and stay up to date with the latest weather news. Websites like the ones shown above are your best bet, as well as local radio.
Flood water can carry all sorts of nasties
As flood water can carry germs, try not to get it on your hands. If it does, wash them as soon as you can. Having some rubber gloves in your Flood Kit is also a good idea so you can handle things, if you have to, safely.